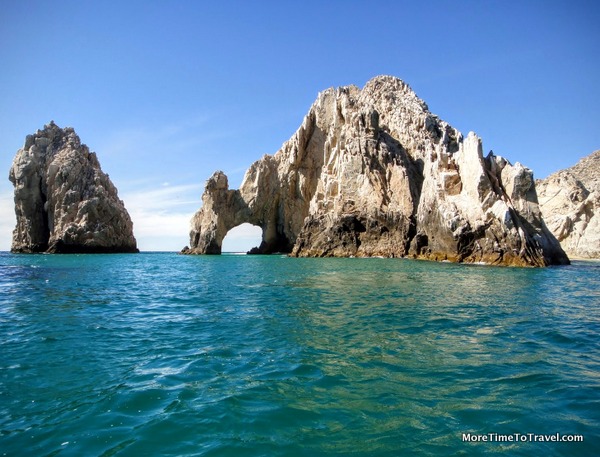 From Cabo San Lucas to San Jose del Cabo, hotels and restaurants are showcasing wine and spirit experiences.
If your liquid memories of Baja, Mexico are limited to cheap tequila shots or six-packs of Corona, it's time to return to Los Cabos and kick it up a notch. To match the sophistication of its vibrant farm-to-table culinary scene, a number of resorts and local restaurants are creating bespoke opportunities for guests to experience and learn about wines and spirits. Here is a sampling:
Champagne Tasting with Salt Pairing
Where: The Resort at Pedregal, Cabo San Lucas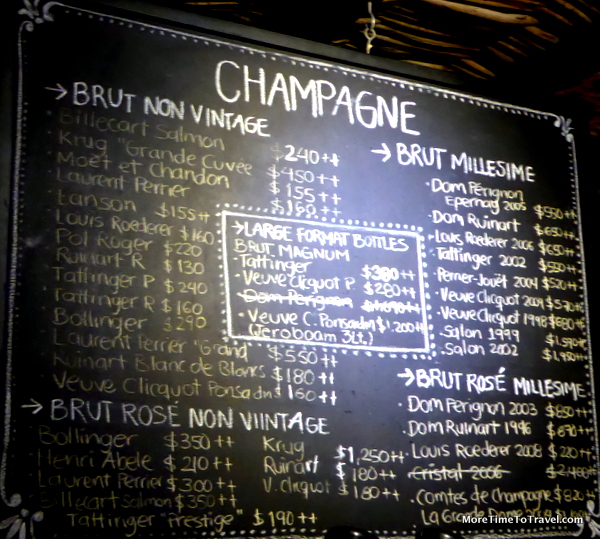 The setting alone evokes the ambiance of luxury. Visitors approach The Resort at Pedregal through the only private tunnel in Mexico where they are met by expansive views of the Pacific. A walking path hugging the shore leads them to El Farallon, the resort's ocean-to-table seafood restaurant set high on a cliff.
The outdoor Champagne Bar at the restaurant entrance offers over 15 different brands of champagne by the glass and more than 30 by the bottle. Guests can relax and sip bubbly spirits as waves crash against the rocky shoreline. Prices are listed on a chalkboard overhead.
After guests select a champagne of their liking, the sommelier invites them to experiment by pairing sips with different types of salt that bring out unique flavors of that drink.
Bar manager David Hernandez also offers individual and group cocktail courses at the resort's Don Manuel Bar where participants can brush up on the art of making craft cocktails, and learn new ingredients and techniques to try at home.
Agave Experience
Where: The Cape, A Thompson Hotel, Cabo San Lucas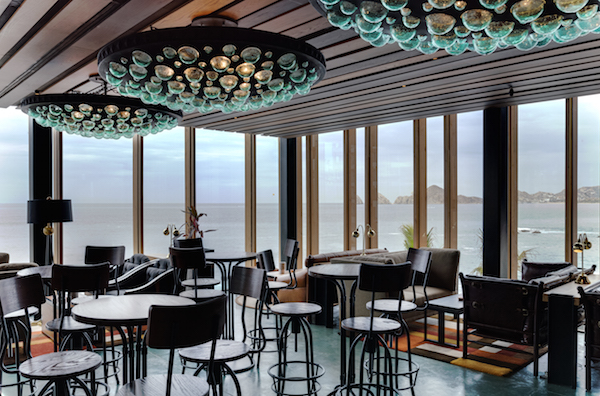 The Cape, a Thompson Hotel is a luxury boutique hotel in Los Cabos that opened last summer (2015). With a young, urban vibe, both the guestrooms and public spaces offer unobstructed views of the iconic El Arco rock formation at Land's End. The hotel's masterful design is both an architectural and engineering feat.
However, one of the most scenic spots on the property is the hotel's Glass Box, an intimate lounge with 360-degree views overlooking the Sea of Cortez. Here, mixologist Osvaldo Vazquez hosts a regular cocktail tasting/spirits program called "The Agave Experience," which is offered free of charge to both guests and visitors from outside.
Guests are able to taste various agave-based spirits including tequila, mezcal and even a mezcal-gin, complemented by house-made jerky, custom chili salt blends and other savories to explore the unique profiles of each drink.
In addition, The Cape holds a "Juevezcal" every Thursday; the word is a play on the Spanish word for Thursday (Jueves) and mezcal. This event features a special menu of mezcal cocktails, a tasting, and education about the spirit.
Tequila Sign
Where: Las Ventanas al Paraiso, a Rosewood Resort, San Jose del Cabo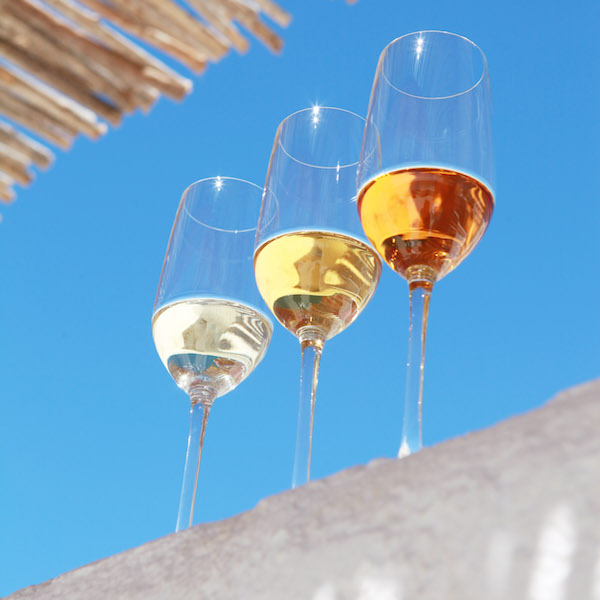 This posh resort is known for pampered service to A-list celebrities and heads of state. The spacious suites and villas on sprawling grounds are lavishly appointed. But Las Ventanas al Paraiso is known, too, for its outstanding collection of more than 150 premium tequilas, one of the largest in Mexico, curated by the resort's trained tequila masters (tequileros). 
"Tequila Sign" puts a unique spin on the typical tequila tasting by enabling guests to discover the type of tequila best suited to their personalities, palettes and preferences. Following a one-on-one blind tasting, the experts identify guests as "adventurous," "robust," "greedy," or "herbal" (for example, those characterized as "greedy" favor sweeter varieties.) Afterwards, guests can order special food pairings with tequilas of their choice.
Participants get to taste rare, top-shelf tequilas such as 1800 Milenio, Maestro Atelier, Centenario Gran Reserva, Esperanto Extra Anejo, Don Julio Real and 7 Leguas de Antano.
La Mezcalera
Where: Tequila Restaurant, San Jose del Cabo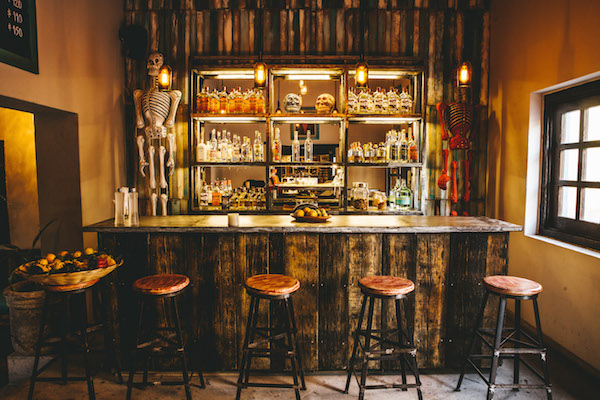 Chef Enrique Silva has had a pioneering presence in the food and restaurant industry in Los Cabos for more than 25 years, constantly creating and reinventing. He is the co-owner of the popular Tequila Restaurant, which offers farm-to-table fare in a romantic garden setting in downtown San Jose del Cabo.
He also developed a 17-acre organic farm, restaurant and cooking school, called Huerta Los Tamarindos (the Spanish term for a fertile area, such a farm). In addition to providing fresh fruits and vegetables for his restaurants, he is also an organic produce purveyor for other luxury hotels and upscale restaurants in the area. His crops include mangos, bananas, poblano peppers, passion fruit, tomatoes, greens, eggplants, tamarinds, pineapple, guava, avocados, and various herbs.
Because mezcal has become such a "hot" spirit, Silva now travels to Oaxaca, Mexico to find the best mezcals available, produced from both cultivated agave (called Espadin) and also from rare, very complex and expensive wild agaves like Tobala, Madre Cuish and Tepextate. Guests can sip these fine tequilas or enjoy mezcal cocktails at La Mezcalera, which is located near the entrance to Tequila Restaurant.
In addition, visitors to the mezcal bar can enjoy organic foods and snacks that pair well with the drinks, such as cachuates, oaxaquenos, quesillos, cucumbers, jicama and carrots with sal de gussano.
La Biblioteca de Tequila
Where: Breathless Cabo San Lucas Resort & Spa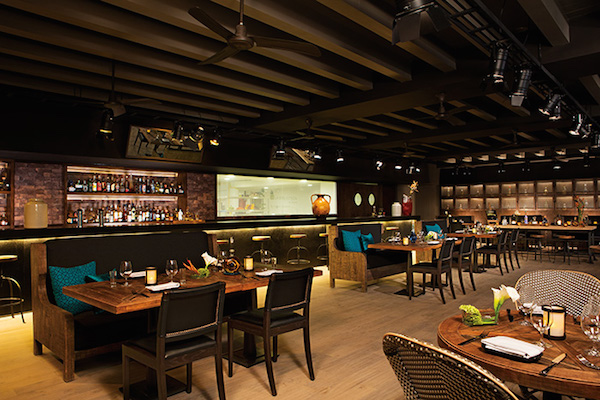 Breathless Cabo San Lucas is a new, ultra-contemporary, adults-only 169-suite resort situated on Medano Beach, close to the nightlife of trendy downtown Cabo San Lucas. The resort features lively entertainment including round-the-clock parties and monthly themed events for singles, couples or friends.
La Biblioteca de Tequila (Spanish for: The Library of Tequila) is the third concept restaurant of international celebrity chef Richard Sandoval. His restaurant at Breathless boasts one of the largest collections of tequila and agave spirits in North America with more than 350 to choose from, some aged up to 25 years. Bottles line the walls, all categorized (although not using the traditional Dewey Decimal System). In keeping with the library theme, guests can "check out" bottles of tequila from the library, store them in their personal lockers, and sip them at their pleasure.
Teqiula Tasting in the Herb Garden
One&Only Palmilla, San Jose del Cabo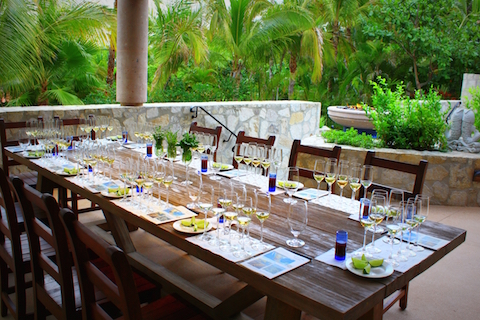 Originally built in 1956 as a 15-room hideaway for the son of the president of Mexico (at a time when the property was only accessible by yacht), One&Only Palmilla has a storied history. Set in a lush grove of palm trees, this luxury resort has more recently entertained such celebrities as Jennifer Aniston, Sheryl Crow, and Courtney Cox.
One unique offering of the resort is its elegant tequila tasting held in the Herb Garden. In this al fresco setting, guests can sample tequilas from more than 85 labels and learn about the production process, regions of production, and different categories of tequila from experts. The tasting is paired with delicious Mexican canapés. Alternatively, guests can even arrange for a tequila tasting in the privacy of their suites. The property also features a curated collection of more than 1,000 international and Mexican wines from emerging territories and regions paired with a sensational five-course tasting menu.
IF YOU GO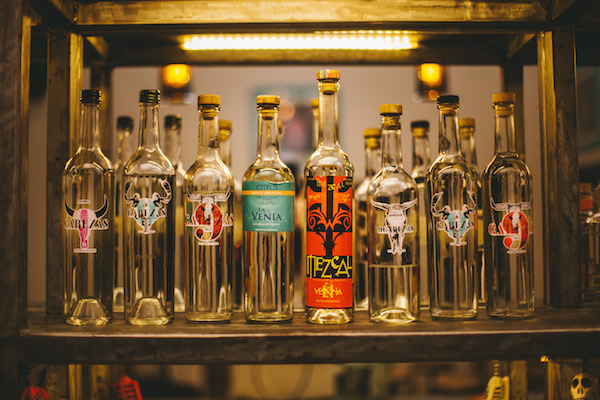 Most experiences are open to outsiders in addition to hotel/resort guests but check policies in advance.
To avoid disappointment, call to find out when classes/experiences are held; they may only be scheduled on certain days.
Because group sizes may be limited, be sure to make an advance reservation.
Ask prices in advance so there are not surprises.