Rail travel in Europe is one of the most interesting ways of crisscrossing the continent. For many years, travelers have enjoyed the convenience of boarding the train and relaxing as the small villages, large cities, countryside, rivers, houses and castles rushed by in a blurred panorama besting any travelogue. Getting a good grip on the complexities of the European rail system, the Eurail Pass system and the options available will help to ensure that your experience with the trains of Europe is the best possible value it can be.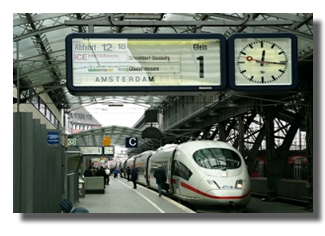 Rail travel is a wonderful way to see Europe. The club and dining cars are highly social and a good way to meet other travelers. The traveler can take in the scenery without worrying about the stress of driving, directions and negotiating the round-abouts! Train travel allows you to move between cities easily with a minimal of concern for logistics. The train stations are often centrally located, adding to the convenience of traveling from city to city. If you are using one of the Eurail passes, you can get on and off of the train as you wish, making for great flexibility and the ability to explore spontaneously. You can watch the scenery go by, read a book or sleep…a great luxury at any price!
The Trains
Depending on the size of the rail station there will be vending machines, small cafes or many restaurant choices. Long distance trains typically have a dining or café car, but the regional ones may have only a cart that moves through the train offering sodas, candy and perhaps sandwiches. Many experienced travelers stock up in advance with snacks and light meals to eat on board.
Each train will have several cars, each of which will, in turn, be numbered. You may board the train at any point along the station embarkation platform and make your way through the train to your assigned car, if you have a reservation. Alternatively, you can walk along the outside of the train to your car, a preferable option to save time, especially if you have luggage. There will be a spot in your car to place luggage above your seat for smaller pieces and at either end of the car for larger ones. If you do not have a reservation, you can take any seat not already reserved and marked as such by a small slip of paper at the top of the seat back or otherwise indicated. While there are no luggage weight restrictions on most trains (there are notable exceptions such as the Eurostar) it can be difficult to maneuver through a train and around the departure platforms with a great deal of baggage.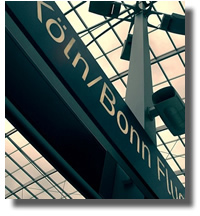 There are two classes of travel on most trains, First Class and Second. First class will have three seats in a row while second class will have four seats together. First class tends to be more comfortable and less crowded, often less noisy. Second class is less expensive with a younger crowd having a great time! First class passengers may ride in second class, but if you purchase second class tickets, that is where you will ride unless you upgrade.
Tickets, Passes and Reservations
With a ticket or a rail pass, a reservation is not necessary but is recommended in order to make sure that you obtain a seat. In other words, a ticket or rail pass lets you ride on the train but does not guarantee a seat. You can make reservations at your train station on the day of travel.
There are a wide variety of tickets and passes, and it is not always easy to quickly determine the best combination of purchases to allow for the least cost and greatest flexibility. Purchasing your rail pass through a travel agent ensures that you will obtain the best possible value and the pass that best fits your needs. If you intend to travel over an extended period of time throughout a single country or through multiple countries, the best bet is typically a rail pass combined with one or more point to point tickets.
A Eurail Pass is a discounted ticket that permits multi-day, multi-country travel by rail. There are a number of different passes available with varying options on the number of permissible countries, the number of days of travel, and the length of time the pass is valid. In many instances, purchasing one of the varieties of Eurail Pass is a less expensive option that purchasing separate point to point tickets. Note that lost or stolen rail passes are non-refundable, but you can purchase insurance to cover loss or theft.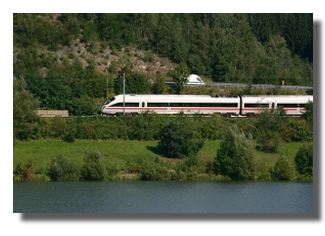 Rail passes such as a Eurail Pass must be purchased in the United States or Canada and are not available in Europe. Your travel consultant can assist you with the purchase and with selecting the right one for your planned itinerary. Local passes and some point to point tickets, conversely, are available only in Europe. A traveler can purchase a Eurail pass from six months in advance to right before travel, allowing time for delivery. Once purchased, a traveler has up to six months to validate the ticket for the first leg of travel. The rail passes sold in the United States are not valid for residents of Europe.
The standard Eurail Pass offers consecutive day travel in the first class compartments in 17 European countries. A traveler may purchase passes for 15 days, 21 days, 1 month, 2 months or 3 months. Before you board your first train, the Eurail Pass is validated at a booth in the train station. At that point, your time period begins to run. A rail-day runs from midnight to midnight. However, if you board an overnight train that departs after 7:00 pm local, then you will be using only a single day on your pass. If, however, you leave prior to 7:00 pm local or if your itinerary requires a train change before midnight, then a total of 2 travel days will accrue to your ticket.
Certain high speed trains will require a surcharge. Reservations must be made in advance, though your seat is "pre-paid" by virtue of having the Eurail Pass. The Eurailpass Saver offers an additional discount for two or more people traveling together. The countries included on the Eurailpass and the Eurailpass Saver is: Austria, Belgium, Denmark, Finland, France, Germany, Greece, Holland, Hungary, Italy, Luxembourg, Norway, Portugal, Republic of Ireland, Romania, Spain, Sweden and Switzerland. Note that Britain is not included on the Eurailpass.
The Eurailpass Flexi allows the traveler to break up travel in the same 17 country list into non-consecutive days, offering either 10 or 15 days of unlimited travel in a 2 month period. Like the standard Eurailpass, there is a Eurailpass Flexi Saver that offers additional discounts for two or more persons traveling together.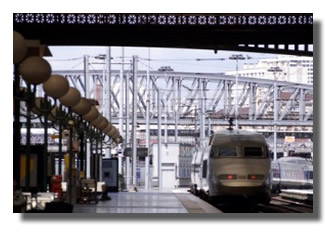 The Eurail Selectpass lets the traveler pick from among the list of countries to limit the number visited, choosing from 3-5 bordering countries along with the number of days traveling.
The passes are not valid for the Eurostar.
A wide range of regional and country passes are available which permit the traveler great flexibility in their itinerary. There are sixteen regional passes running through Austria, Switzerland, France, the Benelux countries, Germany, Italy, Spain, Slovenia, Denmark Hungary Portugal and Romania.
There is also the Scanrail Pass covering four Scandinavian countries for varying number of travel days in a given period of time.
It is, of course possible to simply purchase tickets at the station on the date of travel. If you choose to purchase your tickets in Europe, go to the information desk at the rail station having already planned your trip from maps and the train schedules printed and posted at each station. Hotel concierges will sometimes assist you in putting together a point to point itinerary from the schedules they have in hand. Once at the train station, go to the information desk with your itinerary in hand, especially if you do not speak the native language. Indicate to the window attendant your destination, the time or train number, the class of travel you prefer and whether you want a one-way or a "return" (round trip).
Note that there are often much less expensive options available to the traveler if slower trains are used, or if the traveler inquires about student or senior discounts.
For overnight train rides, the traveler has a number of options. Overnight trains and hotel trains typically come equipped with sleeper compartments, couchettes and sleeperettes. Sleeper compartments are small, compact rooms with washbasins, soap, towels and electrical outlets. Typically two berths for sleeping are available with pillows and sheets. Stewards assist with your accommodations and with border crossings. Travelers can book a single, double or a triple compartment. Couchettes are compartments with between 4 and 6 berths with pillows, sheets and blankets. There are no accommodations for privacy, so travelers sleep in their street clothing. Sleeperettes are seats in the regular coach cars that recline.
Hotel trains have compartment rooms with tourist, first class and luxury class accommodations. Tourist class compartments include 4 beds and a common restroom facility outside the compartment. First class accommodations include one to two beds with an outside shared restroom facility. Luxury class includes a private toilet and shower inside the room.
Let someone else do the driving, enjoy the scenery, sit back and relax. Consider training it through Europe on your next visit.