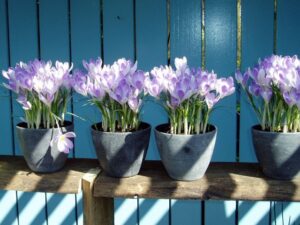 There is no better time to visit Holland than in the spring when symphonies of tulips bathe the landscape in a carpet of rich, vibrant colour.
Holland dazzles the senses with Flower Power. The Dutch celebrate their blooms at every opportunity with a procession of flower parades, flower fairs, flower art displays, flower museums and flower markets. Each year Holland's tulips attracts millions of visitors who gaze in awe at landscapes of crisp perfection, suddenly and infinitely splashed with every sharp shade nature could find – flaming scarlet, lustrous gold, throbbing vermilion, fiery orange.
Tainted past
Tulips first found their way to Europe in the 17th century via Carolus Clusius, a famous biologist from Vienna. At the beginning of the 17th century, tulips gained major popularity as a trading product in Holland with bulbs fetching extortionate prices. In 1636/37 Tulip-mania set in, with some bulbs prices far exceeding the cost of an Amsterdam house. The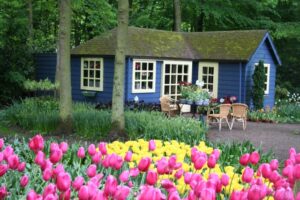 traders made huge amounts of money every month. Everyone wanted the wealth the flowers brought and soon businessmen were selling their family homes and furnishings to raise cash, farm animals and dowries changed hands too in order that people could participate. But soon the market was saturated, leading to low prices resulting in the Tulip Crash and inevitable bankruptcies.
In Season
The season begins in March with crocuses, followed by the daffodil and yellow narcissi. Depending on the weather the hyacinths and tulips begin to blossom from April till mid May. Later, in August, the gladioli show themselves.
A delightful way to explore the tulip fields is to hire a guide and bicycle or a few hours of genteel barging, cruising the canals and rivers which crisscross the timeless Dutch countryside.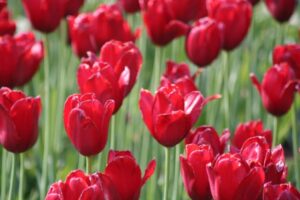 Keukenhof
Alternatively, you could spend the day absorbing the spectacular example of Holland's botanical prowess at the Keukenhof Gardens, the world's largest flower garden (80-acres), located between the towns of Hillegom and Lisse, south of Haarlem. The sights and colours which await you there will reduce you to verbal beggary. The combination of vibrant flowers, floral exhibitions, plump trees and landscape art make these gardens one of the most photographed sights in the world – a horticultural essay in superlatives, which attracts more than 700,000 visitors each year.
Strategically laid out wide and gentle paths thread their way through distinct sections of the park; one moment the path guides you beneath scrolling green tendrils displaying a flurry of golden stars on slender stalks, then it moves you through serenely quiet pockets of cheer perfection and beyond on to a vivid landscape of incomparable splendour, spread with colour in a hundred layered shades – glowing pinks, deep purples, banners of pure crimson.
Treasure Hunt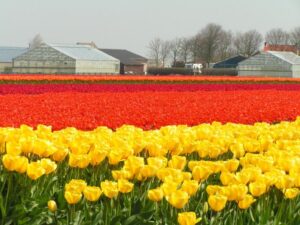 Kids are abundantly catered for with jungle gyms, a petting zoo, a maze, a large playground, an old Dutch windmill play-house, a giant chess board as well as special children's menus which are available at Keukenhof's self-service restaurants; but it's the Bollebozen route which creates the most excitement offering ten educational, fun-filled treasure hunts. Be sure to pick up details of the Bollebozen route from the information desk.
Keukenhof Gardens have been using layered planting methods for more than a decade, ensuring a continuous flow of vibrant colours throughout the season. This means that the bulbs are planted on top of one other: first the late-blooming tulips which are deepest in the ground, above them the early-blooming tulips atop which are the crocuses.
In addition to the millions of flower bulbs, more than 6,500 kilos of grass seeds are sown annually in order to cultivate a softening quilt of green beside the colourful splendour of the flowers.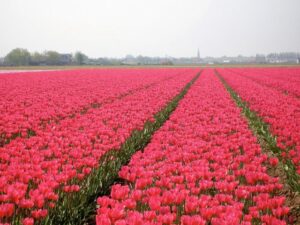 The Dutch are proud and passionate about their flowers. Each bulb, they claim, holds a promise – a promise of a world alive with colour and good cheer, from the last snows of winter through the first frosts of autumn.
Where and when:
• The best time to enjoy to flower season is in spring starting in late March until mid May. The fields are located in Lisse between Leiden and Amsterdam. By car from Amsterdam to Lisse is about 37 kilometers. www.visitholland.com (Book a personal guide through the local Tourism Office +31-71-5161213).
• Keukenhof Gardens 2007 season will be officially opened by Crown Princess Victoria of Sweden on 21 March and open to the public the following day, from 08h00 till 19h30 (admission closes at 18h00). The park will close for the 2007 season on 20 May.
• Either book on-line or purchase your ticket at the entrance gate. Adults admission €14,50; children €7; parking €6.
• The Keukenhof Restaurant has a delightful terrace and creative menu at agreeable prices. www.keukenhof.nl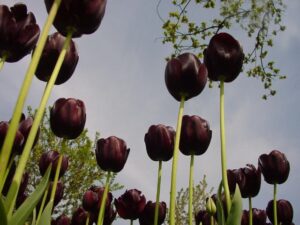 Other happenings:
• From April to September fantastic parades are held to celebrate Holland's flowers. The Bollenstreek Parade is the largest, most popular parade and is held at the end of April each year. Floats containing millions of individual flowers are created; the most popular of which contain daffodils and hyacinths, but in some parts of Holland only dahlias are used.
• The Bloemencorso Valkenswaard is a smaller parade and includes folk dancing and street theatre.
• The five-day Kerstflora (Christmas Flora) Show is held annually in December.
• In Lisse, the Museum De Zwarte Tulp (The Black Tulip) has an extensive collection of historical material on the flower.
• Aalsmeer, close to Amsterdam, is the home of the world's biggest flower auction. The flowers are sold to buyers all over the world, more than 75% of the flowers and plants sold at the auction are exported.
Things to do:
• Space Expo – everything about space travel. www.space-expo.nl
• Atractiecenrum – Indoor amusement centre with laser-gaming, sumo-wrestling and kart-course. www.attractiecentrum.nl
• Boat trips for small groups. www.schuitjevaart.nl
• Stedelijk Museum De Lakenhal – exhibits paintings by Dutch masters. www.lakenhal.nl/nl/index.html
Hotel: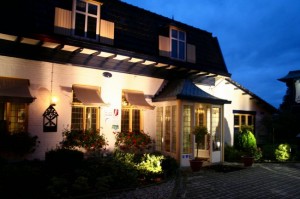 Heading towards the coast, some ninety minutes out of Amsterdam, is the small historic Dutch town of Zierikzee, located on the southern island of Zeeland and connected to the mainland by motorway. Zierikzee has an ancient town centre with buildings dating back as far as the 15th century and a picturesque yacht harbour straight out of travel brochure. A great expanse of biscuit coloured beach, with a seductive hush and suck of gentle waters lapping at the base of wooded dunes, reduces one to verbal beggary.
Just outside of the town lies Schuddebeurs, a forest enclave, surrounded by rural countryside. Only a few hundred people inhabit this charming hamlet where a 300-year old former Inn has been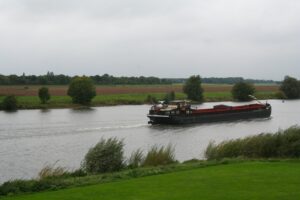 sympathetically restored and elegantly converted into the Hostellerie Schuddebeurs.
The Schuddebeurs has a long-standing gastronomic reputation which Head Chef, Bart de Bree, nurtures daily using only the finest regional ingredients when creating his lavish French inspired cuisine.
This character hotel offers 22 comfortable rooms and a Bridal-Suite which was once a Toll House. Four luxury bungalows have been converted into tasteful suites with terraces overlooking wild lush gardens. Throughout, the hotel oozes classic charm. The bar, which has a superb wine selection, and lounge area have a gentleman's club feel about it with overstuffed leather chairs, a library, classic art, a maze of chandeliers and antiques.
The overwhelming charm of the Schuddebeurs is unmatched and highly recommend to those traveling beyond Amsterdam.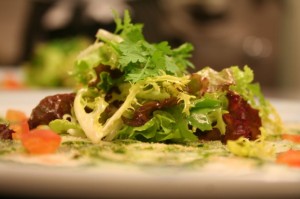 Hotel Hostellerie Schuddebeurs
Phone: +31-1-11415651  Fax: +31-1-11413103
Email: hostellerie@schuddebeurs.nl
Website: www.schuddebeurs.nl