While Spain is not quite up to Northern European standards when it comes to eco-savvy stays, the country does have some very hip, quirky, cool lodging options for those who want to go green.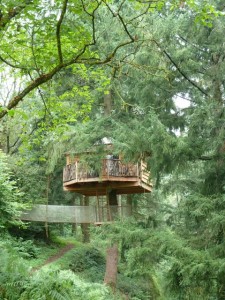 First Choice: Cabanes als Arbres
Into the Treetops!
There are a multitude of tree-house hotels around the globe, but Cabanes als Arbres is the first ever on the Iberian Peninsula. The environmentally-friendly 'hotel' is fairly new, having opened up just a couple years ago. Tucked into the tree-tops of a huge property in the Catalan Las Guillerías Mountains, are ten rounded tree-dwellings, plus a ground level, three-room masia, or farmhouse.
Tree-houses at Cabanes als Arbres are the same size and shape, though some sleep two and others four. Eco-friendly and practical, tree-houses are outfitted with dry toilets inside and don't have electricity. Instead, guests get to use candlelight at night, or wind-up headlamps in the tree-houses and along the trail. During the day, tree-houses are filled with natural light. Cabanes als Arbres is definitely about 'back to basics', but is not uncomfortable.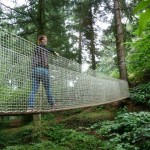 The masia is the only building at Cabanes als Arbres connected to the grid. Within the bulky stone farmhouse guests have access to heated showers, a living room with a fireplace and electric lamps, Internet, flush toilets, and a restaurant serving local foods at specific meal times. Getting from the masia to the tree-houses is half the fun as guests follow well-marked trails through the property with little arrows indicating tree-house names. Visitors hike under pines, over mossy creeks, and through ferns that blanket the forest floor to find their home in the branches. Hanging bridges and walkways scattered along the trails make the trekking experience even more magical and amusing.
Each tree-house is different at Cabanes als Arbres. Some are snug and romantic while others are more 'woodsy' and rustic, but all are stylish and well appointed. The creative quirks at Cabanes als Arbres makes the experience memorable, for instance, breakfast is brought up to guests in the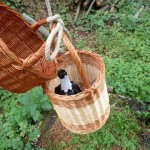 morning via a hanging basket and pulley system. When guests awake, they pull the picnic basket up to retrieve fresh pastries and hot coffee! Other delicacies, such as cheeses, ham and cava (like Champagne) can also be pulled up in the picnic basket, if so desired.
Cabanes als Arbres is not for everyone. While environmentally responsible, dry toilets can be a drag. The same is true for having to walk long distances through the woods to the tree-houses by headlamp in the dark. Cabanes als Arbres is an uncommon destination that outdoorsy couples and adventurous friends will adore. Also, while a tree-house stay may sound super cool to kids, young children are not allowed in the tree-houses, but can stay in the masia.
The Cabanes als Arbres experience starts at €117.00  a night.
http://www.cabanesalsarbres.com/
Second Choice: Cal Ruget
Organic B&B in Wine Country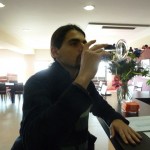 For those who prefer to keep their feet firmly on the ground, Bio Hotel Cal Ruget is the way to stay. Located in the Penendés wine region of central Catalonia, Cal Ruget makes for an excellent base from which to explore the many organic wine and cava vineyards in the area.
Book a few nights in one of Cal Ruget's seven sizable rooms in a house from the early 20th century (new by Spanish standards!). Take time to explore the B&B's vineyard, organic garden, flower garden and pool. Pay special attention to what's growing in the garden, because these fruits and veggies will be served up later. The hotel is almost self-sufficient and what they do not produce on site they try to buy locally, within a 100 km radius from the hotel, preferably certified-organic.  With these select ingredients they prepare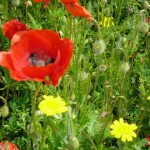 country-style, seasonal garden meals  for up to twenty-five guests, and always offer a vegetarian dish on the menu.
Staying at Cal Ruget is a real steal at just €50.00 a night including breakfast for a three night stay this summer! The downside? You might have trouble getting a reservation.
http://www.calrugetbiohotel.com/
Third Choice: Molí del Cascó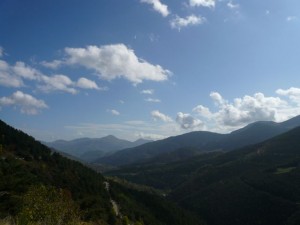 Windmill Goes Solar
Just fourteen guests can bunk in Molí del Cascó's six rooms at a time, promising a personalized experience. Meals at this 19th century home are served communal style at long tables giving guests a chance to chat about the merits of Molí del Cascó's solar energy set up and free-range eggs. The electricity at Molí del Cascó is solar but also hydraulic, and their ample gardens are organic, nourished by onsite composting.
Guests who want to have a hands-on learning experience while at this unique rural hotel should sign up for one of Molí del Cascó's cooking workshops which are taught using vegetables and herbs from their garden. Cheese and wine tasting workshops are also available. The pitfall? rural hotel is rural, and therefore a bit out of the way.
A double room at Molí del Cascó including breakfast goes for €90.00 a night. Add lunch or dinner to the rate and it's €140.00 a night.