First trip to Vegas coming up? Do you find yourself singing along enthusiastically to Kenny Rogers' "The Gambler" ? Belting out Sinatra's "Luck be a Lady"? Do you have a high tolerance for risk and a penchant for adrenaline rushes? Or do you simply enjoy betting on games during your favorite sports season? A trip to one of the world's casino hot-spots might be just the vacation for you.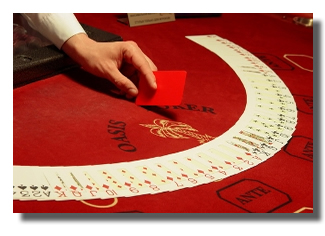 Interest in gambling and casinos is on the rise, stoked by the popularity of the World Poker Tour and easy access to online tutorials, which teach the ins and outs of games like blackjack, poker, craps and baccarat. These armchair learning opportunities have opened up the world of casino gaming to countless enthusiasts who previously lacked the confidence to slide up next to a high roller and take a seat at the table. Once you know when to hold 'em and when to fold 'em, it's time to put those skills to use!
From the sound of slot machines ringing with wins to the excitement of dealers calling out bets over the whirr of the roulette wheel, this is the kind of trip for someone who enjoys a stimulating environment. Casino tours are for people who love action. Sure, you might be able to escape to the pool for an hour or two in the afternoon, but for the most part, a casino tour means bonding with the other creatures of the night. That doesn't mean you can't bring the whole family, but you need to know what you're getting into and plan accordingly.
Destinations
Gaming vacations can take place on land or at sea. Just about any cruise line that ventures into international waters (where gambling is legal) has a casino onboard. The major benefit of a cruise is the experience of visiting exotic locales by day while enjoying the casino life at night. A cruise might also be the preferred way to go if you have children, since laws prohibit minors from gambling and many casinos will not even allow anyone under the age of eighteen on the gaming floor. Most ships solve this dilemma by offering recreational programs for children that keep them entertained and supervised while you hit the slots.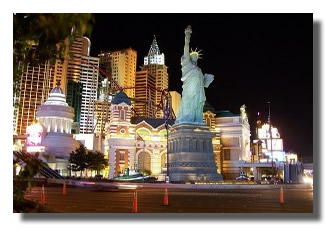 You say you're a land lover? Never fear, there are plenty of gaming destinations that don't require you to go anywhere near the water, and a few, like Monte Carlo or the Bahamas, where the water is a beautiful backdrop. Domestically, Native American reservations in Arizona, New Mexico, California, and North Carolina, among other states, have casinos, but the best vacation experiences may involve visiting one of the gambling hubs of the United States: the Gulf Coast of Mississippi, Atlantic City in New Jersey, or the granddaddy of American gaming destinations, Las Vegas! By sticking to these locations, you'll have access to great restaurants and other forms of entertainment, so you'll have a well-rounded trip, even while indulging in your penchant for gambling.
Perhaps the most elegant of international gaming destinations is Monte Carlo, capital of the small nation-state of Monaco. Sleek yachts at anchor in the harbour and the endless array of high-end boutiques signal that the world's elite find Monaco to be a choice destination in which to indulge their gaming.
Knowing the time of year you want to go on your casino vacation may help you select your ultimate location. Summers can be uncomfortably hot in Las Vegas, and winters in Europe are colder than many care to tolerate. Budget-minded travelers, on the other hand, could benefit from a visit in an off season, if they are willing to withstand the heat in exchange for copious indoor air conditioning. Travel agents have terrific resources for putting together an itinerary that works seasonally and financially.
Like most tourist destinations, casinos are always busiest on weekends and holidays, so plan according to your tolerance for crowds. The week between Christmas and New Year's is the most crowded week of the year in Las Vegas, which also hosts a particularly busy year-round convention schedule. Travel consultants familiar with Las Vegas will have access to the Convention and Visitors Authority and can easily check to see what else is going on while you'll be in town.
Perhaps you've already spent time exploring the casinos of the United States on your own. Make your gambling life more exciting by booking a casino tour overseas: Monaco and the south of France are just two of many locations around the world where you can enjoy gambling tours. If you do decide to go international, make sure to get your passport (and visa, if needed) well in advance of your scheduled departure.
Choosing a Tour Operator
Travel agents have access to tour operators that provide air, hotel and auto packages while leaving the traveler totally in control of their time and itinerary. Packaged travel programs typically offer discounted prices for each component and are great values. Additional options are often available, such as sightseeing and some meals. Tour operators generally also offer bus tours designed to get you to and from cities within driving distance of the gaming town. For instance, buses from New York City to Atlantic City are popular. Your travel agent can help you select the best option for the best price, depending on your travel preferences.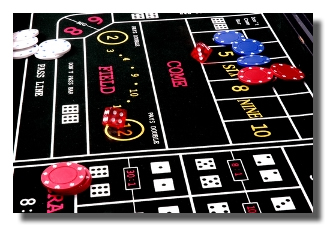 Both kinds of tours often come with a "coin bonus." A coin bonus is gambling money for you that comes directly from the casino. The more business a tour operator brings to a particular casino, the higher the coin bonus. You can use this mutually beneficial relationship to your advantage by seeking out a well-established tour operator with a good reputation, as these companies have typically negotiated higher coin bonuses for their customers.
A key consideration for your casino visit will be your hotel accommodations. Many casino destinations are quite colorful and exciting, and Las Vegas leads the way with dozens of theme-based and luxurious hotels. Largely subsidized by the gambling, even very large, posh rooms can be had for little more than the cost of an average business hotel in any major city. Again, your travel consultant can provide the best advice on your hotel selection and amenities while working within any budgetary guidelines you provide.
Finally, discuss with your travel agent the other activities that you want to participate in while traveling. Are swimming pools important to you? What about spa services? What kind of restaurants do you enjoy? Interested in day trips or sightseeing? Shows? The more you tell your travel agent, the better your agent will be able to ensure that your trip meets your expectations.
Casino Etiquette
While it's neither mandatory nor necessary, dealers are paid minimum wage and generally expect a tip of 5-10% when you are winning. Slipping a dealer or cashier a chip is just like a cash tip: a small gratuity for services rendered. Don't forget your cocktail waitresses and valet parkers, who make money off of tips as well.
General rules of courtesy apply, even in a rowdy casino, including:
Always refrain from giving other players advice, unless asked.
If you need to leave your chair for a quick break and intend to return, signal this by leaving a cup or personal item on the chair, or leaning the chair against the machine or table.
Never touch blackjack cards dealt face up – you may only touch those dealt face down.
When betting mixed chips, stack the highest value on the bottom and the lowest on top. The dealer can more easily read your bet, and this also helps the casino monitor cheating.
Check with players at a high-stakes table to see if they would like you to wait until the shuffle to join. This courtesy is not necessary at low denomination tables.
Personal electronic devices are frowned upon by casinos. This doesn't mean you have to leave them at home, but use them appropriately. To limit cheating, no cell phones or other electronics can be used while seated at a game. Cameras may be used with discretion, depending on the establishment. In the past, rules that prohibited photography were in place to protect players from being caught on film. As gambling has become more accepted by the mainstream, the rules have relaxed. When in doubt, ask a security guard what's permissible.
Most casinos have strictly enforced rules about under-age persons stopping in the casino area. Even mothers with toddlers will often be asked to move along if they stop to watch the action at a table. If you travel with children, anticipate having to make babysitting arrangements, a service offered by most casino resorts.
Getting "Rated"
On this planet, there are creatures known as "whales" – big gamblers that casinos actually fly to their establishments, who receive complimentary rooms, meals and entertainment. However, you do not have to be a whale to earn complimentary amenities. Most casinos will happily rate any gambler and provide awards for enthusiastic play.
Upon arrival at the casino, ask the reception desk about obtaining a "players card" sometimes also known as a "slot card". The casino uses a players card to keep track of your gambling. When playing slot machines, you place the card into a slot on the machine. At tables, you provide your card to the dealer and you are rated on how long you play and your average bet. Typically, play for less than an hour is not rated and players should not bother to give the dealer their card. Most casinos hold these records for up to 18 months and will award complimentary amenities. Often, amenities are awarded on the spot, simply by playing three or more hours at a single table with an average bet of $10 or more.
Preparations
If you want to be perceived as a high roller, then dress like a high roller; otherwise, it's perfectly acceptable to go the casual route, as most people do. If your hotel has a pool or health club, you may want to pack appropriately and pull yourself away from the gaming tables for a much needed break.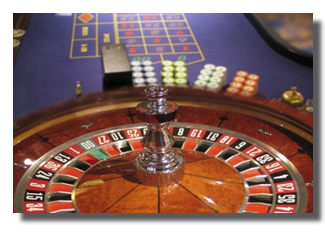 If you are not familiar with the games played at casinos, purchase a book and do a bit of study beforehand. Game software is also available to simulate various games, letting you practice and hone your skill level. Once at the casino, you'll have many opportunities to learn how to play, including casino instruction, in-house television programming, and simply watching others try their luck. Do not be intimidated by your lack of knowledge. Generally, the lower denomination tables will have the least experienced players and will welcome well-intentioned efforts at learning a game.
Set a budget and stick to it… this often heard advice is too often little heeded. Remember, the odds are with the house, not with you. This advice has a financial aspect, as well as an emotional one. Luck plays a big role in the gambling process, so think of it as entertainment. If you win, that's great. If you lose, it's entertainment… as long as you have properly budgeted for your entertainment expenses.
Finally, make sure you allow yourself a little time to decompress after returning from your vacation. Casinos can have high-energy atmospheres, and gambling can be stressful. Relax. Enjoy yourself. There's no sense in ruining a perfectly good vacation by pushing your luck, so stop while you're ahead!
Go on then. Don't keep lady luck waiting.