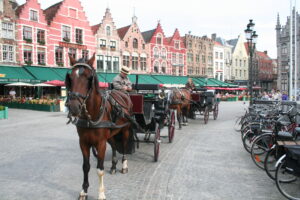 Every European country seems to have one: a city that thoroughly encompasses all that the nation holds dear. Bruges is such for Belgium, sitting there all proud and pretty, epitomizing the grandeur and perfection otherwise relegated to storybooks. With canal boats, horse-drawn carriages and bicycles, the ethnic spirit swallows visitors whole.
It is difficult to sum up the magic of Bruges placid bottle-green canals with steeped-roofed medieval houses, market squares and slumbering parks in just a few words. The city's impressive cultural and artistic heritage is famed throughout the world and has turned Bruges into one of Europe's major tourist destinations. The medieval streets, winding canals and its green ramparts charm hundred of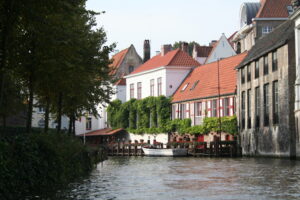 thousands of visitors each year and in 2000 its historic city centre was added to the UNESCO World Heritage list. The fascinating city's classic buildings and excellent reputation for gastronomy fully deserves its status as a congress centre and holiday destination par excellence.
The name Bruges first appeared in our history books in the 9th century. It was the most prosperous city in Europe, but the silting up of the River Zwyn and changing political circumstances made it literally a backwater.  And for 500 years, whilst other cities grew and were endlessly transformed, Bruges remained forgotten and untouched.
Bruges is truly a rare place steeped in ancient history. This is a city you'll need to explore thrice over – the first tour should be on your own in order that you can walk around freely with your mouth hanging open, agog at all around you. Like the domed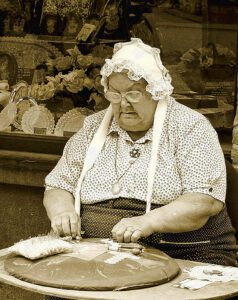 ceilings of St Saviour's Cathedral – Bruges oldest parish church dating back to the 12th century and the neo-gothic palace. Then there's the old fish market beside the canal, trading fresh seafood from the nearby North Sea and the Groeninge Museum displaying great masters of the 15th century – not forgetting the Beguinage, its courtyard lawns swimming in daffodils. Every building in Bruges has a long history and to list them all here is near impossible.
Bruges is tagged as the 'Venice of the North', so it makes sense that your second tour should be by boat – you will be astounded at the concentrations of pure perfection and discover Bruges from a surprisingly different angle.
Your final tour should be with a guide who will overdose you on the city's remarkable history.
You will be hard pressed to find a street you wouldn't want to live on, a pub you wouldn't like to get to know, a view you wouldn't wish to call my own. After all this exploring you'll need to catch your breath and unwind; and the best place to do this would be the Hotel Heritage, an intimate family run hotel just a block away from the Market Square, in the heart of Bruges. The Heritage, a recently renovated mansion house dating back to the 14th century, is for the traveller who appreciates only the finest. Here luxury has been taken to a new level with gracious 18th century furnishing and rich Italian and French fabrics.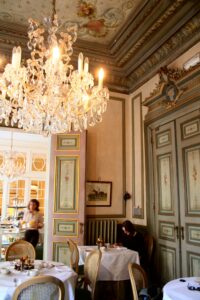 No detail has been overlooked: complimentary Hermes bathroom toiletries; a computer in each room; a nightly turndown service; a note slipped under the door forecasting the weather for the following day; a well equipped gym beneath a 14th century vaulted ceiling in the cellar; a sumptuous breakfast served in a stately room akin to a Venetian palace.
The hotel is owned and managed by Johan and Isabelle Creytens, who clearly love their role in promoting tourism to Bruges, and as such have set an unreasonably high standard for other European hotels.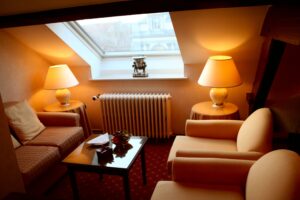 When you travel to Bruges and enjoy the Heritage experience you will no doubt agree that this boutique hotel is well overdue a five star rating.
Hotel Heritage
Niklaas Desparsstraat 11,
8000-Bruges
Belgium
Email: info@hotel-heritage.com
Website: www.hotel-heritage.com
Phone: +32-50-444444
Fax: +32-50-444440