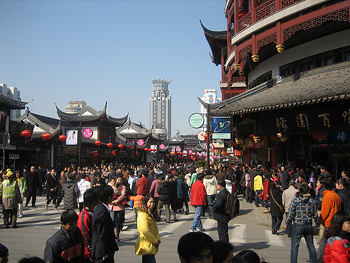 Shanghai is huge. About 23 million people live here and the city has an extraordinary history, as it has long served as the lone international meeting point in China. Naturally, there are a lot of places to see in Shanghai, and wonderfully, many of them are cheap or free. The exchange rate between the Chinese yuan and many western currencies also means that you can splurge on things that, in other cities, might cost a lot more.

Free (or almost-free) sights
People's Square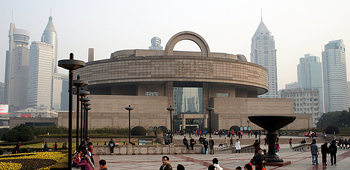 There are a number of parks and gardens in Shanghai, but the strange mix of open concrete plaza and lush Oriental gardens overseen by a forest of skyscrapers that is People's Square is a must-see. In addition to being a nice place to relax for a few minutes, the square is also home to the Shanghai Museum.
Nanjing Road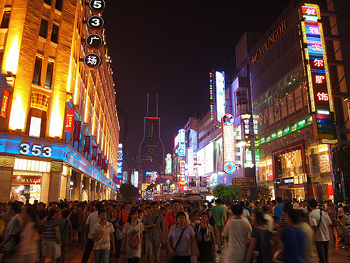 Shanghai's renowned shopping street, Nanjing Road, is truly a sight to behold. Lined on both sides by huge shopping centers and restaurants, all denoted by bright neon signs, when you traverse this long shoppers' paradise in the evening, you could nearly mistake night for day.
French Concession
If you want to see the Shanghai of the 1920s, visit the French Concession, an area of south Shanghai where foreign diplomats and other westerners lived between 1849 and 1946. Walking along the wide, oak-lined avenues here, munching on a freshly baked croissant and popping in and out of shops run by local fashion designers, you'll feel more like you're in Paris than China.
Old Town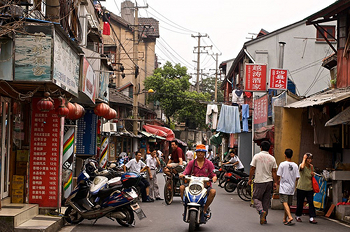 Shanghai's historic Old Town is disappearing to make way for fancy new high-rise apartment buildings. Along some of the maze-like streets, however, life still ticks along as it has for centuries: grandmothers hanging out tatty washing along mismatched wooden balconies, impromptu markets spring up, awash in colors and smells. While the Yuyuan Garden shopping and sightseeing area is certainly interesting, venture down some of the side streets nearby to see what life is really like for local Shanghai ren.
The Bund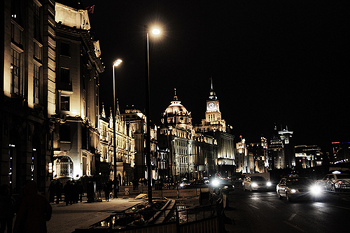 In the late 19th century, imports and exports all came through the customs houses and docks that once lined the Huangpu River. Nowadays, the historic European-style architecture along the Bund makes for an interesting contrast to the futuristic skyline of the Pudong District across the river. Try to visit at night when all of the buildings are lit on both sides.
Art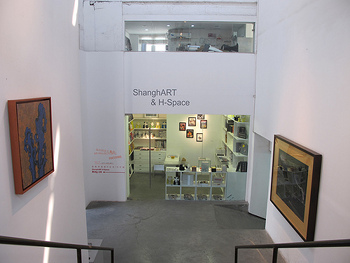 Along with Beijing, Shanghai is one of China's two major art centers, and as the country has opened more to the west in recent decades, its underground art scene has started to come above ground with the opening of galleries and studio spaces in reconverted old warehouses and industrial plants. To get a good look at what's happening in Chinese art and design, make for 50 Moganshan on Moganshan Lu, where dozens of galleries, studios and art and design stores are collected into a maze of old factories, most of them free to enter.