We've all had it happen to us — you think you've packed everything you need for your vacation, only to discover at some point along the way that something, or several things, have been left behind. Or worse, your luggage gets lost altogether in the endless abyss of airline travel only to appear again (if you're lucky) two weeks later, looking like it's been to the moon and back, which it very well may have. Both scenarios are no doubt quite frustrating, but thankfully there are plenty of shops out there all over the globe where you can replace the missing items and be able to fully enjoy your trip. (Plus, it's an excuse to go shopping in a new locale, and that never fails to be a good time!) Below is a sampling of some popular drugstores, big box stores and department stores that will be able to help you out when you need it most.
DRUGSTORES
Rossmann
This brand that originates in Germany is very much like a Walgreens or CVS Pharmacy, right down to the red logo, except for there is no real pharmacy inside. Generally, in these countries, that would be handled at a separate apothecary. Most everything else you would expect of the other two can be found here, though. LOCATIONS: Rossmann has properties in Albania, Czech Republic, Germany, Hungary, Poland and Turkey, with the highest number at the moment located in Germany.
Farmacias Ahumada S.A. (Fasa)
Latin America's biggest player in the drugstore industry is Fasa. They have pharmacies inside and also carry other typical items like cosmetics, toiletries, household products and even have small food and drink sections. The fact that usually they are open round-the-clock can be a huge convenience for travelers. LOCATIONS: The retailer has almost 1,000 outlets in Brazil, Chile, Mexico and Peru and is headquartered in Santiago, Chile, with the majority of its shops in that country.
My Chemist/Chemist Warehouse
The name itself would be enough to perhaps draw curious visitors in if they were looking for an apothecary, and they would be correct in their assumption. This is Australia's largest pharmacy chain — prescriptions as well as more everyday medicines are available along with the usual products you might find at any American drugstore. LOCATIONS: Dozens of these pharmacies are scattered throughout Australia, although many more carry the Chemist Warehouse name versus My Chemist, which is generally concentrated in the state of Victoria.
BIG BOX STORES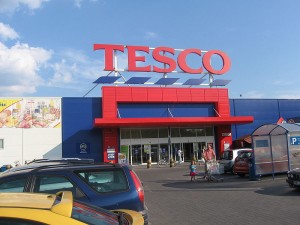 Tesco
This United Kingdom-based store is Walmart's international rival, and to no surprise it is basically the same type of retailer, carrying everything from bargain-priced clothing to groceries, home goods, electronics and more. The company also operates smaller markets that are condensed versions of the regular format and are often (but not always) put into more urban settings with less space. LOCATIONS: Their reach is pretty diverse, so here's the list: China, Czech Republic, France, Hungary, Ireland, India, Isle of Man, Japan, Malaysia, Pakistan, Poland, Slovakia, South Korea, Taiwan, Thailand and Turkey.
While their giant stores cannot be found in the United States, they do operate a small grocery chain called Fresh & Easy in Arizona, California and Nevada.
Carrefour
Carrefour is a French hypermarket chain that is one of the largest in the world, just behind America's very own Walmart and the previously mentioned Tesco. And, like the other two, they also carry pretty much everything under the sun in their stores, along with similarly running several different formats to cater to different markets and environments. LOCATIONS: They have stores in dozens of countries across the planet in Europe, South America, the Caribbean, Middle East, Asia and India, with the most in France.
DEPARTMENT STORES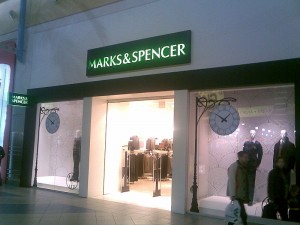 Marks & Spencer
This UK-based department store has the unique combination of selling clothing in various price ranges alongside premium food products, some which are even grab and go and nice for travelers. LOCATIONS: They have stores in 43 countries total, covering Europe and Asia, with the highest concentration being in the United Kingdom and Ireland. Sometimes they are freestanding, but are often connected to shopping malls.
Shinsegae
While this company can only be found in South Korea, it made this list because of its impressive credentials. It's Korea's oldest department store chain as well as the owner of the world's largest department store: its branch in Centum City, Busan. LOCATIONS: Shingsegae operates 10 stores throughout South Korea, with four more on the way. The Busan location is more like a mall and amusement park than one regular department store and boasts almost 5.5 million square feet of pure shopping bliss. Anything you might be in need of buying in those terrifying lost-luggage times will certainly be here.