If you have ever done any air traveling in a post-911 world, the three most dreaded words tend to be "TSA Security Checkpoint". Well, fear no more. The agency, in a recent press release, has offered some relief to travelers who are wary of taking off their shoes and being groped just to fly home to visit grandma.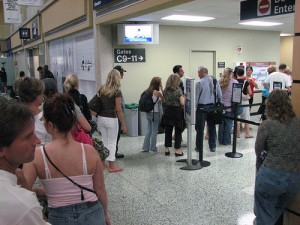 According to the TSA, passengers who have been pre-screened (including a background check) will have access to an expedited line and may not longer have to remove their shoes and belts, comply with the 3-1-1 rule for liquids or remove laptops for separate screening, and will be able to wear a light jacket through the process. However, the TSA was careful to say that no one is guaranteed an expedited trip through security. In the TSA, random acts of searching are the norm and will continue.
Where
PreCheck, the successor to the botched Trusted Traveler Program is currently available in seven airports (Los Angeles, Dallas, Miami, Las Vegas, Minneapolis, Atlanta, and Detroit) through two carriers (American and Delta). However in 2012, the TSA plans to expand both the carriers and the airports to include US Airways, United Airlines, and Alaska Airlines.
The new airports to come online in 2012 will include
Baltimore/Washington International Thurgood Marshall Airport (BWI)
Boston Logan International Airport (BOS)
Charlotte Douglas International Airport (CLT)
Cincinnati/Northern Kentucky International Airport (CVG)
Denver International Airport (DEN)
Fort Lauderdale-Hollywood International Airport (FLL)
George Bush Intercontinental Airport (IAH)
Honolulu International Airport (HNL)
Indianapolis International Airport (IND)
John F. Kennedy International Airport (JFK)
LaGuardia Airport (LGA)
Lambert-St. Louis International Airport (STL)
Louis Armstrong New Orleans International Airport (MSY)
Luis Muñoz Marín International Airport (SJU)
Newark Liberty International Airport (EWR)
O'Hare International Airport (ORD)
Orlando International Airport (MCO)
Philadelphia International Airport (PHL)
Phoenix Sky Harbor International Airport (PHX)
Pittsburgh International Airport (PIT)
Portland International Airport (PDX)
Ronald Reagan Washington National Airport (DCA)
Salt Lake City International Airport (SLC)
San Francisco International Airport (SFO)
Seattle-Tacoma International Airport (SEA)
Tampa International Airport (TPA)
Ted Stevens Anchorage International Airport (ANC)
Washington Dulles International Airport (IAD)
Cost
The cost of the program is free!
Signing up
Participating carriers should be in touch with their frequent fliers to assist them with the sign up process.
However, you can visit the U.S. Customs and Border Protection website and sign up for one of the Trusted Traveler programs. As mentioned, there is a screening process and a background check, but one completed, your boarding pass bar-code will be encoded to identify you.
So, does it work?
The TSA remains mum on projected wait times, but we spoke with Phil Carta, a frequent traveler from the Orlando area, who gave us the inside scoop:
Sunday I was coming through Miami and as I scanned the 30 minute long security line (Concourse D) I noticed the TSA 'Expedited Security' line had only half a dozen people in it. So I pulled out my GE (Global Enty) card and gently asked if it was yet valid there. The answer was affirmative and I entered the line.

The document checker was alternating checking people from the expedited line and a regular line and most of the people in the expedited line were then sent right into the 'regular' security. Basically, they only got to jump to the head of the line.

But, with the GE card I was routed to the left, to a roped off line with simple a metal detector and no customers. Two TSA screeners, one at the detector and one at the screen were smiling, waiting for traffic. I stopped to read an instructional sign: shoes can stay on, liquids and computers stay in your bags, belts can stay on. The only thing to do was to put my carry-on on the x-ray belt. Total elapsed time was about two minutes.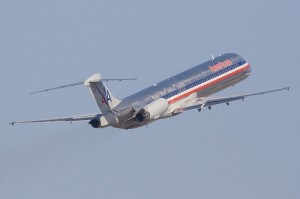 So there you have it, straight from the horse's mouth. Finally, the TSA seems to have figured a way to make things easier for the traveler. There is likely to be a demand for the PreCheck code, so Travelhoppers suggests that if you plan to do any air travel, get pre-screened. While it is no guarantee, two minutes beats a half hour in anyone's book!