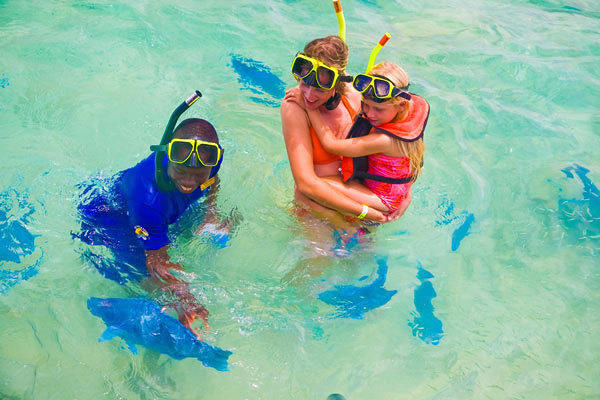 If you're considering a tropical beach vacation for your summer family holiday, but were wondering if the tropics might get too scorching hot, think again. Though some islands are victims of changing seasons, Aruba isn't. In fact, it has a consistent pleasant average hovering around 85 degrees with constant cooling trade winds all year-round and scant annual rainfall. It's also one of the few Caribbean islands located outside of the hurricane belt. More importantly, when it comes to family fun, there's something for all ages upon the beaches and beyond… so you'll never hear your offspring complaining "I'm bored!"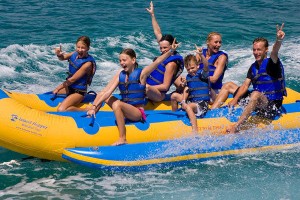 The Aruba Tourism Authority has partnered with many properties to offer the ONE COOL FAMILY SUMMER promotion where kids stay free along with all kinds of other extras from June 1to September 23, 2012. Most of Aruba's best resorts will offer kid's programs or day camps so that mom and dad can have some adult-centered leisure time. Some resorts charge extra for these programs and some don't, but all offer activities that run the gamut from water activities to enrichment classes. Some resorts even have special children's pools like the Aruba Divi Aruba Phoenix Resort, and the Aruba Marriott Resort has a new separate adult-exclusive pool perfect for parentel escapes from children in general. Almost all resorts are right on the beach, and this island's soft white sand is perfect for sandcastle making, while the warm clear waters with gentle waves are ideal for wee ones.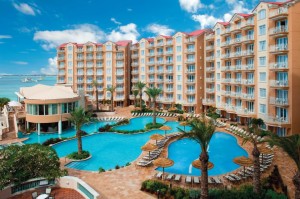 All along the main hotel strip of Eagle and Palm beaches you'll find water sport options of every ilk. Children can enjoy parasailing, banana boats, tubing, windsurfing, kayaking, hobie cat sailing, paddleboarding, and even kite–boarding . All-inclusive holidays in Aruba are also a good option for affordability. The Aruba Divi group of properities boast five all-inclusive resorts that encompass an entire village of dining and activities and children 11-years-old and under stay free including all food, drinks and admission to their Kids Club program. They also have a unique 3o-ft high outdoor rock climbing tower on the beach.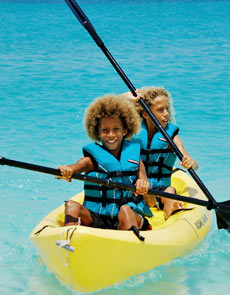 Adventures on the Waves and Underwater…
Snorkeling tours of Aruba's resplendent reefs abound with operators like Red Sail Sports, DePalm, Tranquilo and Mi Dushi, and Jolly Pirates. There is also a reef right offshore at Mangel Halto beach on the far end of the island where JADS Dive Centre offers introduction to scuba diving courses for young and old alike. JADS also offers free snorkeling at Baby Beach when parents rent snorkel equipment from them. But for those who don't want to get wet to witness the magical marine life, there is the semi-submarine Seaworld Explorer and a real submarine called " Altantis"to tour underwater as well.
Private Island Explorations
The Aruba Renaissance Ocean Suites is the family-friendly sister of their two downtown Oranjestad resorts. They have a man made beach and a private island (divided into family-friendly and adult-only partitions) just offshore for guests. Children will adore the family side, called "Iguana island" that is literally crawling with the friendly lizards and they also have a daily feeding show. Access to the island is via a complimentary water-taxi for guests of Aruba Rennaissance Resorts, but non-guests can purchase a day pass that includes lunch at the island's tropical beach bar.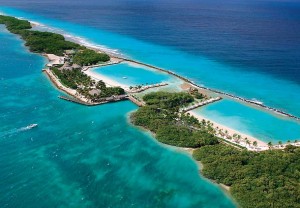 De Palm – Aruba's largest and oldest tour operator – also has its own private island with lots of cool activities including a massive waterpark. There, children as young as 8 can participate in the unique marine adventure of Sea Trek, an underwater walk along the bottom of the ocean floor to see wrecks and a multitude of colorful tropical fish. They also offer SNUBA instruction=-snorkeling with supplied air- as well. The island day packages include all you can eat and drink, waterpark admission, banana boat rides and snorkeling with an amazing school of giant neon blue parrot fish in a natural lagoon.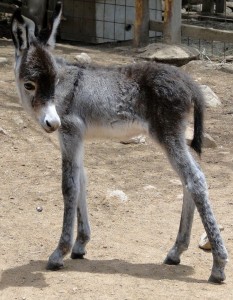 Adventures Beyond the Beaches…
Touring around the island's unexpectedly dry and desert-like outback will reveal many cool creatures and vistas that children will enjoy. A family hike through Arikok National Park – on foot or via a tour operator by jeep or monster truck – is lots of fun, and a trip out to the secret natural pool called "Conchi" is also a treat. While you are out in the countryside, a visit to Donkey Sanctuary Aruba is a must where children will especially enjoy interacting with the baby donkeys. There are also many horseback riding operators for all ages, and at the Butterfly Farm everyone will enjoy the beauty of the many winged wonders. Another fun family outing is a visit to the Ostrich Farm where you can feed the comical birds and even hold a huge ostrich egg in your hands.
Kid-friendly cuisine and more fun stuff…
Aruba has all the fast food outlets your children might like at home, but this island has over 200 fine establishments and most of them also offer a kid's menu. A good way to discover them is to try the Aruba Gastronomic Association's Dine-Around Program. The island also has many indoor and outdoor malls where parents can get their retail therapy fix while children have cool things to keep them happy. Palm Beach Plaza has a food court and an entire floor of arcade and virtual reality games called "Fun City", a glow-in-the-dark bowling alley, modern cinemas and a cool outdoor wave surfing pool as well. In the colonial courtyard of Paseo Herencia) mall, all ages will enjoy the lovely waltzing waters liquid fireworks show at night and they also have bumper boats for children right in the fountain. Or if you want a thrill-of-a-lifetime tour, try a whirlybird adventure with Aruba Heli-Tours where children between 4 and 12 years of age ride free with two paying adults. These are just a few of the excellent adventures for families on this happy and friendly island, for more visit: www.aruba.com.