Kraków, Poland is quickly becoming known as a must-see European city all around the world, in part thanks to its grand Old Town neighborhood that survived numerous wars and occupations and is a nearly flawless depiction of its glorious past. It's not just Old Town that Kraków has to offer, though, and this is what makes it an even more alluring destination to visitors no matter what the interests, travel schedules and budgets are. There are many captivating and unique sites to see in the vicinity of the main historical area as well. Some are just outside of it and some a little farther out that require transportation. A selection of them are detailed below: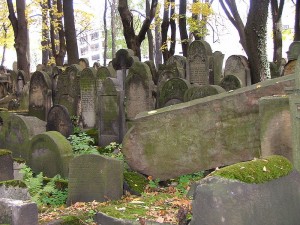 Kazimierz
This neighborhood is sometimes thought to be within Kraków's Old Town, but technically it's not, since it used to be its own town. Kazimierz is full of Jewish history, and the synagogues, museums, cemeteries, memorials and restaurants that serve Jewish specialties are evidence of the neighborhood's primary residents prior to World War II. Wander the narrow, sometimes eerie streets on foot to best feel the vibe where much of Schindler's List was filmed and set.
Kościuszko Mound
The place to go in Kraków to get one of the greatest panoramic views of the city is this high hill in the Salwator neighborhood, one of several mounds in the city that are dedicated to famous historical figures. A winding path leads trekkers to the top for a (well-earned) photo op atop the man-made mini-mountain that commemorates the Polish and American war hero Tadeusz Kościuszko. To extend your journey, investigate the chapel, fort and museum at the base.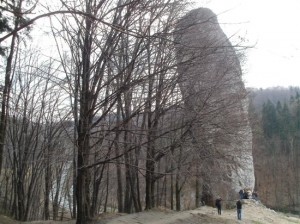 Ojców
Kraków is lucky to have the beautiful and intriguing Ojców National Park just a half-an-hour drive or so from town. Spend a day immersed in nature and explore the caves, castles, old villages, ruins, streams and curious rock formations that dot the park. Hiking and biking are popular ways to get around, but regular roads also lead to most of the main attractions. Go on weekdays or off-season to get some true peace and quiet.
Wieliczka Salt Mine
Even if you've been to a salt mine before, there is really nothing quite like Wieliczka. It's actually like an entire underground city, complete with chapels, stores, an enormous ballroom, restaurants, towering statues, lakes, moving recreated scenes and miles upon miles of passageways. It feels more like being in some magical, sparkling underworld than an old mine, which also happens to be one of the first-ever World Heritage Sites.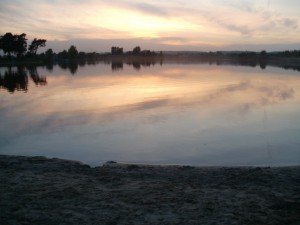 Kryspinów
When you're ready to take a break from sightseeing and have a mellow beach day, Kryspinów will not let you down. Plus, you don't even need to pack a picnic lunch (unless you really want to!) because of all the beachside food, drink stands, restaurants and bars. Go for a dip in the clear water, chat up fellow beachgoers, take a small boat out or relax on the soft sand and admire the tall trees that line much of the shore.
Auschwitz-Birkenau
Some places are of such historical significance that they practically require a visit, even if they have dark pasts that are difficult to stomach. The largest and deadliest concentration camp of the Holocaust and its neighboring labor camp fit this category, so be warned that this excursion may not be for everyone. Despite the horrifying history, many visitors simply go to pay respects to the millions of innocent people who were murdered there during WWII.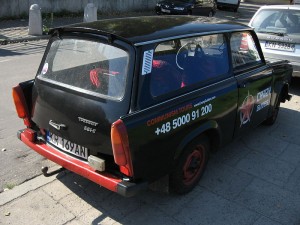 Nowa Huta
You may have only heard about planned towns before, but this is your chance to finally visit a real one — Nowa Huta sprouted up next to a steel mill during Communist times in the 1950s and was where the mill's workers lived. Now it is part of Kraków and still houses a large percentage of the city's residents in its tall apartment blocks. The steel mill is open for tours, and a company also offers guided rides through the district in vintage Trabant cars.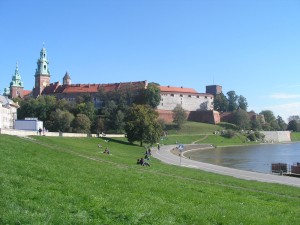 Vistula River
Snaking along just below the walls of Wawel Castle, Poland's longest river is about as close to Old Town as you can get without actually being in it. Down by the river there's always something going on to either join in or simply just watch: picnickers beached out on the hillside, joggers, walkers and bikers utilizing the smoothly paved riverside trails, ducks and swans waiting in the water for handouts, boats cruising by with tourists and diners lounging at the handful of floating restaurants.