Those of you who lived through the 1970s or who have rock-n-roll hearts like I do will know the tune. It's Iceland's soundtrack, and it kept playing in my head as I explored the island country's extreme landscape:
"We come from the land of the ice and snow,
From the midnight sun where the hot springs flow.
The hammer of the gods will drive our ships to new lands,
To fight the horde, singing and crying: Valhalla, I am coming!"
Led Zeppelin are said to have written the song for a gig they did in Reykjavik in the '70s, and they hit the nail on the head. Iceland is brutal and beautiful, a land of ice and fire as well as dark and light. Long winters are illuminated by the Northern Lights, phosphorescent rainbows in the heavens; and the midnight sun never sets in June, creating a supernatural stage for summer festivals.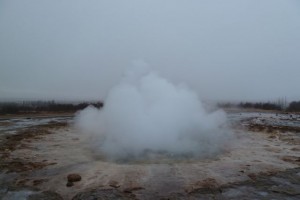 There are many reasons to come to Iceland. Visit, like Plant and Page did, for the music (their Airwaves, Jazz Festival, and Sónar music festivals are some of the best); after all, this is the country that produced Björk and Sigur Rós. Or come for adventure: hike to glaciers, strap in behind some sled dogs, ski or ice climb. Or maybe drop in for the photo ops and hunt down elusive Aurora Borealis, hang out in lava fields or snap shots of obscure farmsteads, little pockets of civilization on a vast and unforgiving landscape. Whatever your motivation is to call on Iceland, make sure you pack your bathing suit. Like the song says, this is the place where 'hot springs flow' thanks to abundant geothermal activity. There are 170 thermal public swimming pools across Iceland, with a whopping seven in the tiny metropolis of Reykjavik alone. From ordinary public swimming pools to outstanding, luxury spas, there is a pool to meet every need (and price range) in Iceland. Here are a few of the best spots to soak your tired bones: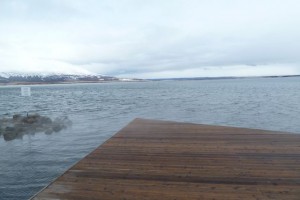 Laugarvatn Fontana: Designer Vapor and Thermal Rye Bread
Starts at $21 – http://www.fontana.is/
Located on Laugarvatn Lake, the water on the shores near the hot spring source is literally boiling. The earth around the springs is so hot that the Laugarvatn crew bake rye bread on the riverbank. You can sample this rye bread in the Laugarvatn Fontana cafe with a slice of pecan pie or cappuccino. Located in a contemporary grass-roof building by Sigridur Oladsdottir and Hulda Adalsteindottir, Laugarvatn is made up of four steam rooms and two thermal pools, with another pool being constructed for opening in summer 2013. Pools and steam rooms are outdoors, overlooking the lake and mountains.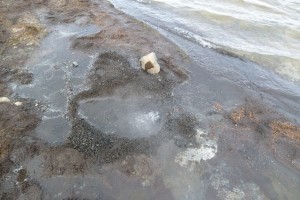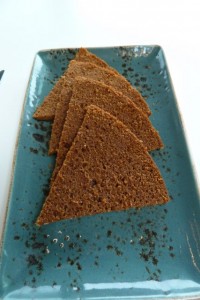 Blue Lagoon: Champagne and Mud Masks
Starts at $50.00 – http://www.bluelagoon.com/
This massive springs has received lots of press for its lunar setting and aqua waters rich in silica mud. The good news is that the springs live up to the hype, and are as beautiful as they appear in pictures. The bad news is that Blue Lagoon can be crowded, which is a bit shocking considering how immense it is. Water at the lagoon is usually between 98-100°F, and never deeper than 5-feet. There's a swim-up bar in the springs where you can buy wine and champagne or a fruit smoothie. Serving alcohol in the lagoon gives it a 'party' vibe that I found incongruous, in that hot springs are usually a place to detox and relax, not so much a place for sipping on a couple cold ones. Many treatments are offered at the complex, and there is a restaurant and cafe.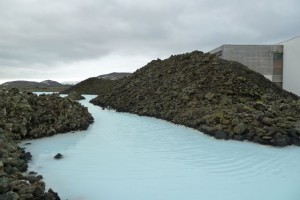 Your Local Public Pool: Gossip and Locals
$24 for the Reykjavik Welcome card
I was surprised when local Gulli told me that many times he hits his nearest public hot spring on the way to work in the morning. In Iceland there is a lot of talk of 'energy' and getting it from natural surroundings. According to Gulli, one of the foremost ways to become energized in the wee a.m. hours is a quick soak–it's reportedly even better than coffee. Of course, not all Icelanders go to their public pools in the morning; others prefer the after-work session, when tubs are crowded with folks shooting the breeze or discussing politics. People in some cultures go to the bar after work, but Icelanders recharge by sitting in steamy water. No wonder they are said to be some of the happiest people in the world.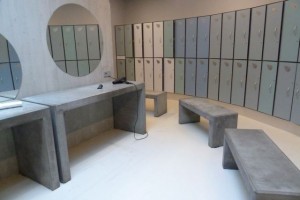 If you are staying in Reykjavik, try one of the seven thermal public pools spread across the city. If you buy the Reykjavik Welcome card at the tourist information center, then access to all the pools is included. You'll need your own suit, but will be able to rent a towel at the pool.
You can get a full list of thermal public pools here.