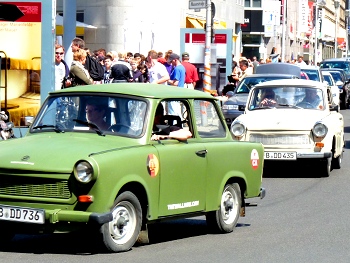 When you're traveling around Europe, you have a lot of choices in terms of historical sites to see. It seems like, everywhere you look, there is a beautiful ancient cathedral or grand historic parliament. You could overdose on all of the bygone grandeur — almost.
But Berlin is something different. It is a city that oozes history, and I'm not just talking about the divisive era of the German Democratic Republic, although that is of course one of Berlin's darkest and most fascinating historical periods. No, Berlin's history goes a lot deeper and further back than that, and it's actually one that a lot of people don't know about. Somewhere between the faded glory of the Bauhaus buildings of the Roaring '20s and the glittering new skyline of Potsdamer Platz, Berlin tells its story.
If, like me, you want to experience something about European history without getting too melancholic, Berlin is a good place to go. They've got beer, and lots of it, to help drown the sorrowful tales of people who tried and failed to escape over the Berlin Wall and other incredible tales that could only happen in this resilient German metropolis.
Getting Around
First off, you should know — Berlin is big. And when I say big, I mean big. To give you an idea, Berlin is eight times the size of Paris in square area. It is roughly the same size as Dallas, Texas. It's sprawling.
Luckily, Berlin has a great metro system that consists of a subway, street trams, suburban trains and buses, which are very efficient. If you're the do-it-yourself type, you can probably get around to many of Berlin's sights on your own, but you're going to want a Berlin WelcomeCard, which will not only get you around for the entire duration of your stay, but will also offer some discounts at sights, museums and restaurants.
If you're not so much the independent traveler, there are a ton of great day tours that get you around Berlin. I personally am a do-it-yourself type, but I was so grateful for the open-top bus tour, which got us quickly to many of the main sights and offered some intriguing historical context along the way.
If you have good weather, I would highly recommend Fat Tire Bike Tours, which offer some really interesting historical tours of Berlin at a relaxed pace by bike. In addition to their regular city tour, they go more in-depth about Berlin's history on two other tours: the Third Reich/Nazi Germany tour and the Berlin Wall & Cold War tour.
Historical Sights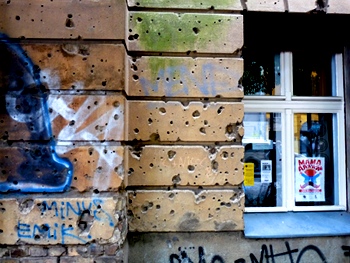 I could probably ramble on for hours about all the historical sites in Berlin, so I'll try to keep this short and sweet. First of all, you've got the World War II sights, which include the Memorial to the Murdered Jews of Europe, as well as Hitler's Bunker and the Topography of Terrors, a museum about the Third Reich. Also, when you're walking around anywhere in East Berlin, keep your eyes peeled for old block buildings that still show the pock-marks from machine gun fire during World War II.
Likewise, the Cold War/Communist history is a major draw: You'll of course want to see the remnants of the Berlin Wall. For a grim but realistic look at the Wall, how it was constructed and its effects, head to the Berlin Wall Memorial and Documentation Centre, or for a more hopeful view, the East Side Gallery is a preserved section of the wall that is now covered in hundreds of political and philosophical murals.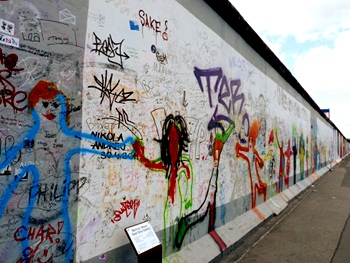 And, of course, no history buff could visit Berlin without stepping over the threshold at Checkpoint Charlie, which was once the border crossing between East and West Berlin. Finally, the highly interactive DDR Museum is, in my experience, the finest museum about European communism in existence, detailing life in the German Democratic Republic with hands-on exhibits and recreations of old living rooms and work spaces.
There is a lot of earlier history here, too. For example, the 17th century Charlottenburg Palace is the city's largest palace and its only royal residence. Or, for an overall glimpse into Berlin's history, the Story of Berlin is a solid one-stop-shop detailing the city's history from its founding in the 13th century right up to modern day.
Eating & Drinking
After all that, you're going to be super hungry. Hopefully you will have already tried a currywurst, the city's most prized dish consisting of a sausage covered in curry ketchup sauce (it tastes a lot better than it sounds).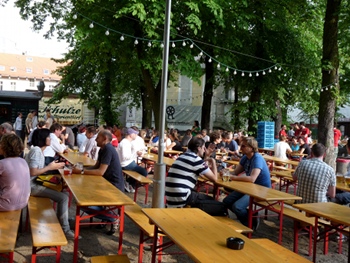 There are some nice currywurst stands in historic Alexanderplatz, or at Konnopke's, an unassuming little stand under the U-Bahn rails in Prenzlauerberg where the Stasi (secret police) used to get their daily fix.
Not far is the sprawling Prater Garten, the world's largest beer garden. Not only is the Prater Garten a great place to get sausages, soups and freshly brewed (onsite) beer, but it is also one of the city's prized historic sites, having opened for business as a beer garden in 1837.
Though the history of this amazing city may be, at times, difficult to swallow, its wonderful people offer an glimpse into Berlin's psyche: easy-going, fun-loving and looking forward from division.