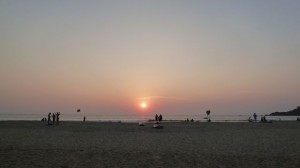 I travel frequently, and always prepare for my various jaunts doing fact-finding, participating in forums, asking friends, and even reading literature from my destination country. I'm prepared, but not too prepared, ever open to the spur-of-the-moment experiences traveling promises. For my month-long voyage to Southern India I spent an excessive amount of time planning. Hours, days, and months were spent investigating the merits of the SteriPEN® and concocting a route south from Mumbai. I weighed the pros and cons of taking probiotics and wearing DEET, and shopped for the right backpack at REI. There were also multiple weeks spent trying to get an IRCTC account with the Indian railway and ClearTrip.com set up to buy train tickets online, which was a bewildering process but worth the effort in the end.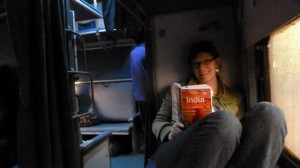 As I poured over information about Goa, a small state south of Maharashtra, I found that its legendary beaches were tagged with adjectives like  'crowded', 'expensive', 'not authentic Indian', and 'party-central'. This was not what I was after. I wanted beach cabins, tandoori prawns as big as my palm, and trees swaying in the tropical breezes coming off the Arabian Sea. I needed peace, maybe some yoga; a quiet tranquility. From what I gleaned chatting with other travelers, the wild side of Goa is found in the North, while the South is still pretty serene. Therefore, I boarded the Mumbai Express from the chaotic Bollywood capital, and went south, debarking near the Goa-Karnataka border.
Palolem:
Getting off the Mumbai Express in Margao, I took a local bus to Palolem, which was about an hour's ride away through lush vegetation. It was clear when we arrived in Palolem, because suddenly the road was lined with shops selling hippy-print dresses and sarongs depicting chubby Ganeshes. You know you're in a touristy place when every couple of blocks there's an Internet cafe and the restaurants serve espresso instead of chai. Nevertheless, I hopped off the bus and plodded down to the beach, heckled by peddlers all the way. Would I like a room in an excellent homestay? I would not. Would I like to buy a freshly chopped coconut drink? Nope. Would I like a ride in a rickshaw taxi? Maybe….
The beach in Palolem is spectacular. It looks like the postcard, and offers paradise in spades. Around its crescent expanse of sand, shops and bijou hotels are cloaked in thick flora. Stray dogs and pink tourists roam the beach and swim in its calm sea. For many, Palolem will make for an excellent base in South Goa, especially for travelers who are not ready to leave behind all the comforts of North America or Europe.  Scores of restaurants in Palolem serve Western-style foods, many people speak English well, and some hotels offer plush amenities. There's nightlife, but nothing too crazy; just the right amount if you're looking to let loose with your group of friends.
While Palolem has its perks, I decided after slurping a lassi on the beach that it was not where I wanted to be for the next week. Too congested. I went back to Hawker's Lane and talked to my rickshaw guy. He agreed to take me down the shoreline to Patnem Beach, just south of Palolem.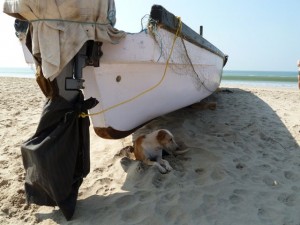 Patnem Beach:
Decidedly quieter, but still catering to travelers, Patnem Beach was more my speed. The beach is smaller than Palolem, but this matters little because there are few people on it. I checked into Om Shanti, a seafront cluster of beach cabins in primary colors, with simple porches and fledgling gardens. In Patnem travelers will encounter an abundance of yoga classes, meditation, and Ayurvedic massage. Deepak Kappala, a yoga instructor from Kerala, leads intimate groups of yogis through asanas every morning and evening in his open-air studio in English. Kappala also gives massages, though he is often booked far in advance. Those looking for an intense massage and body-opening experience will want to search him out. I was lucky enough to get an appointment with him, and it was by far the best massage I've ever had (and I'm a massage-junkie).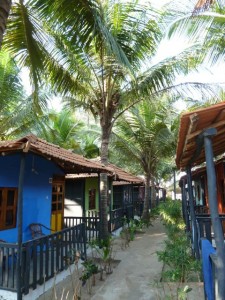 Agonda:
When I return to South Goa, I will stay in Agonda. This hamlet consists of little more than a dirt road with minimal hut encampments along it serving a trickle of tourists. Huts in Agonda are basic, but that is not to say they are unappealing. On blonde sands, cows wander and doze while laid-back travelers swing in hammocks between palm trees. It's blissful, but perhaps too sleepy for some. There are just a handful of restaurants in Agonda and no nightlife to speak of, though one bar was setting up for a live acoustic concert when I had lunch there.
Overall, Palolem offers more people, services, and Western amenities while Agonda provides lower prices, empty beaches and few services. Patnem is somewhere in the middle of these two villages, a happy compromise. Wherever you stay, meditate on the idea of renting a scooter or hiring a rickshaw driver, which will give you the freedom to visit all three beaches and others.