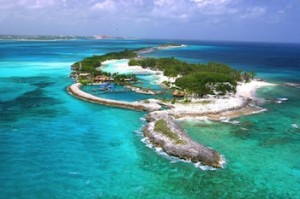 Planning your perfect holiday involves several exciting decisions: will it be seaside or city, on-tap entertainment or splendid isolation, excellent for culture vultures or family friendly?
How well a country treats its people, its animals and its environment rarely even gets a look in.
But in these days of eco-friendly everything, it's now possible to choose your destination by its human rights record, conservation efforts and social and animal welfare. So if you're tired of purely hedonistic holidays, welcome to the world of ethical traveling.
Don't worry – opting for ethical won't leave you sulking in some virtuous but deadly dull location. The Top Ten list compiled by Ethical Traveler could see you sunning in The Bahamas or exploring the more unusual options of Chile or Uruguay. Or perhaps traveling to Mauritius and Cape Verde, two countries waving the flag for Africa.
Ethical Traveler is an American not-for-profit organization that aims to use the economic clout of tourism to protect human rights and the environment. "Travellers have real power," says its founder Jeff Greenwald. "Where we choose to put our footprints has real economic and political significance. By 'voting with our wings' we help change the world for the better."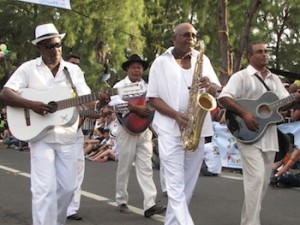 Every year Ethical Traveler reviews dozens of developing nations from Afghanistan to Zimbabwe. It selects the 10 that are most impressive in promoting human rights, preserving the environment and supporting social welfare, as well as creating a lively, community-based tourism industry.  If Ethical Traveler can encourage more people to visit these countries, those policies will be rewarded and it may inspire other nations to improve their own practices to win a bigger share of the lucrative travel trade.
The Top 10 List also draws attention to where the selected countries are failing, in a very public effort to encourage them to improve even further. "We urge you to explore these destinations, and to enjoy the wonderful sights, cultures and inspirations they offer," Greenwald says. What better invitation do you need?

The Bahamas
The Bahamas are fabulous for ocean activities, and the creation of new Marine Protected Areas are an important win for conservation. The islands intend to set aside 20% of their territorial waters as marine protected areas. The Bahamas gets top ratings for protecting political rights and civil liberties, and its racial and ethnic groups coexist peacefully. The country also recently launched its first prosecution under human trafficking law. But its 'swim with dolphins' attractions are based on captive parks, and Ethical Traveler is lobbying for the closure of these centers.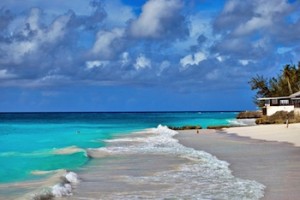 Barbados
Another stunning island, and one that's leading the way in finding sustainable ways to build tourism while protecting its coastline. Its surfing is legendary, and its rum even more so. Just don't mix the two.
The Barbados National Trust organizes free guided hikes to beautiful and otherwise inaccessible areas. Barbados has many historical, architectural and natural points of interest including Harrison's Cavern – a crystalized limestone cavern and historic mansions. On the eco-friendly front, there are plans to open a plant to convert waste, including waste from visiting ships, into energy, and to generate power from solar and wind farms.
Cape Verde
Cape Verde off the west coast of Africa boasts glorious beaches backed by striking volcanic scenery. Its people are warm and friendly and the islands are safe and unspoiled by mass tourism. It offers great scuba diving, water sports, eco-tourism and mountain activities. It's an important site for sea turtles and produces world-class wines from vineyards in the volcano crater.
Cape Verde is a model for political and civil rights in Africa, banning discrimination on the grounds of sexual orientation and recently staging its first ever Gay Pride Week. However, Cape Verde is a source country for children subjected to forced labor and prostitution.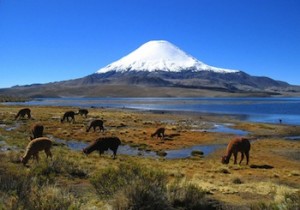 Chile
Long, skinny Chile has many natural wonders including the world's driest desert, spectacular glaciers and volcanoes along the Pacific 'ring of fire.'
Sustainability efforts are seeing some nature reserve move local people away from logging as their primary source of income by involving them in tourism.
On the down side, Chile was nearly banned from the list after using anti-terrorism laws against ethnic protesters and violently repressing demonstrators.
Dominica:
If you're into chickens, this Caribbean island is the place to be. Dominica's forests and indigenous species are relatively unspoiled, with impressive efforts to save the mountain chicken. Its frogs and iguanas are also heavily protected. Book me a ticket, I adore natural oddities! Other attractions are its black sand beaches, Waitukubuli National Trail with 115 miles of hikes and Rosalie Bay Resort, a sea turtle conservation center. Dominican celebrations include the World Creole Festival.
Latvia
Ladies, get yourselves to Latvia, because this Eastern European country is the top scorer for gender equality. Although paradoxically, Ethical Traveler says it could make greater efforts to prevent sexual trafficking. Maybe it's the men who are being exploited.
Latvia's ecotourism attractions include experiencing the local food culture by berry picking, mushroom picking and fishing. It boasts 350 miles of sandy beaches while 45% of the country is covered with unspoiled forests. Its historical towns are filled with baroque and art nouveau buildings that often host cultural festivals.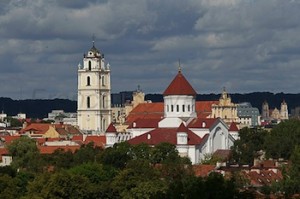 Lithuania
Lithuania is very low on the average 'must-see' list, which is perhaps not surprising when its oddball 'attractions' include the KGB Museum, a Holocaust Museum and Stalin World. The country is just below Latvia, and it shares the same scenery of beautiful lakes and forests. Zhemaitia National Park is worth visiting for its castle ruins, cycling, kayaking, fishing, diving, and bird watching.
The country boasts a very high human development record.
Mauritius
This island paradise stuns you with white beaches, brilliant surfing and scuba diving sites, sexy Sega dancing and delicious Creole food. Tamarin Bay is one of world's best-known surfing spots. It's got its political act together too, achieving a stable democracy with regular free elections, a high human rights record and a thriving economy that makes it one of the most competitive and successful countries in Africa.
Mauritius falls short on animal welfare, however, being a major supplier of wild-caught and captive bred monkeys for laboratory research.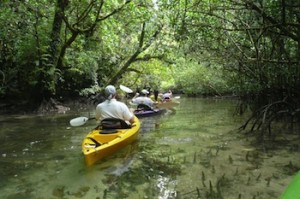 Palau
Where on earth is Palau? Once you've found it on a map (head directly north from Australia) you might think twice before actually going, since you could spend half your holiday trying to get there.
But make a plan, because Palau offers spectacular diving and snorkeling with coral reefs, wartime wrecks, hidden caves and a dazzling display of coral, fish, and rare sea creatures like giant clams. The land life is equally spectacular and the place is populated with some of the world's most sociable and responsible people.
Palau also received the highest score for press freedom, which is weird since most of us have never heard of it.
Uruguay
Pristine beaches, atmospheric cities, huge steaks, happening nightlife and a weak currency are good reasons to visit Uruguay. There's a rich cultural life in its capital, Montevideo, and some of its smaller towns are delightfully historic. Uruguay is also the top scoring country for human rights.
Just watch out for the wind, because Ethical Traveler praises its bold push towards sustainable energy with 21 wind farms being developed.
* For more details see www.ethicalTraveler.org