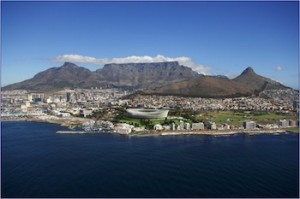 If you're looking for a cheap holiday, Cape Town has probably never topped your travel agenda. This gloriously swanky South African city has won so many travel awards that you naturally assume it's going to pack a punch in the price department too. It's been ranked as the top holiday destination for 2014 by the New York Times and the UK's Guardian, and it's always in favor with the flush Condé Nast class. It's also this year's World Design Capital and was named as the city capital for Global Earth Hour.
Ironically, Cape Town even appears in the Top 10 Most Dangerous Cities in the World list compiled by American Live Wire, but what fun is adventure without a little bit of edginess?
Now Cape Town has finally won an award that will delight anyone with an eye for a bargain: a well-deserved place in the Top 10 world's most affordable cities.
The list, compiled by Trip Advisor, ranks Cape Town in the 6th position in a cost comparison study of cities around the world based on an entertaining night out involving cocktails for two, a two-course dinner with a bottle of house wine, two taxi rides, and a night in a classy hotel. Prices were recorded in local currencies between March and May this year and converted into dollars.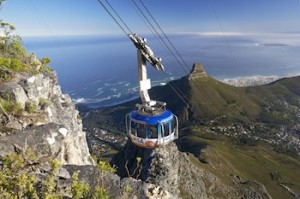 The cost of that night on the town in Cape Town came to $190, which sounds even better when you realize it's just 37% of the amount you'd spend by splurging on the same treat in London.
Visitors to this stunning city are in for a treat, with attractions including the iconic Table Mountain and an emotionally stirring tour of Robben Island where Nelson Mandela was jailed. Then there's the cosmopolitan V&A Waterfront shopping area, beautiful white beaches close to the city, vibey Long Street with its hectic nightlife, and the intoxicating winelands. And thanks to the Rand taking a tumble, all that fun comes without poking too big a hole in your wallet.
The airfares are the most expensive hurdle because South Africa is an awfully long way away from most starting points. But there are easy links from the US via Johannesburg and there are direct flights to Cape Town from several European and Middle Eastern cities. It's best to visit during October, November, March or April when the weather is mild, hotel prices are lower, and the tourist attractions are not too crowded.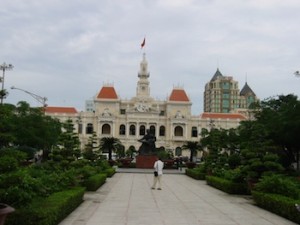 But enough about Cape Town, since you're probably eager to know where else in the world promises the biggest bang for your buck. Trip Advisor's list of the best value international destinations is topped by Hanoi in Vietnam, where that enticing package of a classy hotel, supper, cocktails and taxi trip will cost you $153.
In 2nd place comes Jakarta in Indonesia followed by Sharm el Sheikh, the popular seaside resort in Egypt. Affordable Asia boasts five of the 10 most price-friendly destinations with Thailand's Bangkok in 4th place, India's Mumbai in 7th and Malaysia's capital, Kuala Lumpur, coming in 8th.
Travelers fancying an affordable European escape can't assume that the economic crisis has made the place affordable. But you can still find some traveler-friendly prices if you head east, with Sofia in Bulgaria taking 5th position, delightfully historic Prague in the Czech Republic coming in 9th, and big, bold Budapest in Hungary taking 10th position.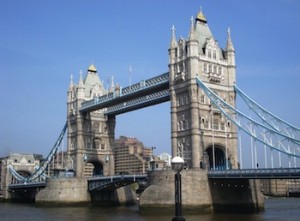 If money is no object, head for London, crowned as the costliest destination in the world by racking up an eye watering bill of $520 for the meal, cocktails, taxi and hotel treat. It's followed by Paris at $510 with New York City close behind. Europe accounts for seven of the 10 most expensive international spots with Stockholm, Oslo, Zurich, Copenhagen and Helsinki also on the list. Just so the rest of the world doesn't feel cheap in comparison, Toronto in Canada and Sydney in Australia round off the list of places that will inflict the biggest bang on your budget.
San Francisco is ranked as the most expensive US city for 2014 summer travel, with a TripIndex cost of $508.
It's another great reason to pack your bags and get on a plane this summer.
For details, see TripIndex Cities 2014 destination list.