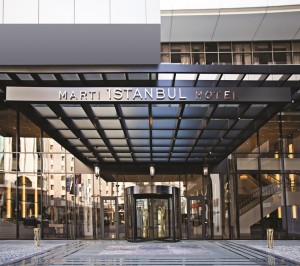 For millennia Istanbul has been recognised and admired as one of the most beautiful and exciting cities in the world. This unique metropolis was once the capital for three world-spanning empires: Roman, Byzantine and Ottoman. The hundreds of emperors and sultans that reigned over the city for more than 16 centuries have all left a legacy of valour and beautiful relics.
Istanbul has a broad historical and cultural canvas with Roman architecture and Islamic mosques displayed as crowns on the city's skyline; and one of the best ways of experiencing true Turkish hospitality at its soaring best is to stay at the Marti Istanbul Hotel.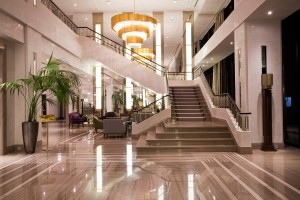 Marti Istanbul, an elegant new hotel located near Taksim Square and some fabulous shopping areas, is in the cultural and commercial heart of the city. The hotel itself is a glamorous property within easy reach of all major historic sites and ancient bazaars, as well as a short cab ride to the famed Bosphorus shores.
Designed by internationally acclaimed interior designer Zeynep Fadillioglu, Marti Istanbul comprises 270 luxurious guest rooms as well as thirty-one spacious suites and thirty-one 'Turkish Suites' offering one-of-a-kind Hammam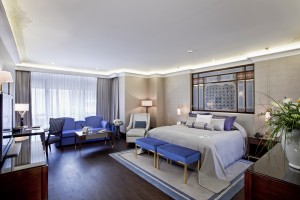 marble bathrooms, blending traditional and contemporary design, telling stories through colour, texture, textile and architectural features. Art plays a major role throughout the hotel which features works of famous contemporary Turkish artists such as Devrim Erbil and Kutlug Ataman. Rooms and public areas showcase high ceilings and the entire property displays touches reflecting the heritage of its unique setting. There are also three handicapped rooms. Breakfast, served to wrap-around views across Istanbul, on the first floor is a good Turkish-inspired affair.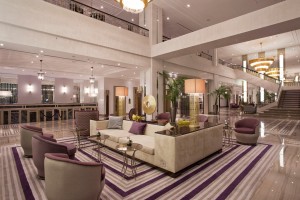 Marti Istanbul offers a full range of luxury services and amenities, from seven tastefully appointed restaurants and bars to generous meeting facilities and an exceptional top-floor Spa. What I really liked was the on-site 'Gourmet Stop' on the Lobby level selling take-out home-made cakes, colourful macaroons, chocolates and hot/cold beverages.
Marti Istanbul is the only Turkish hotel to have made it onto the Conde Nast 'Best New Hotel of 2013' list; also they were selected as one of Fodor's 100 Hotels Award in 2013 – again, standing alone in representing Turkey. Additionally, they recently received the Star Diamond Award by the American Academy of Hospitality Sciences. www.martiistanbulhotel.com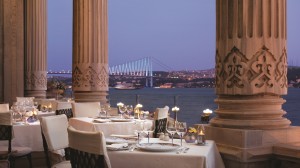 FINE DINING

For the ultimate Ottoman fine dining experience I urge you to visit Tugra Restaurant at the Ciragan Palace Kempinski – the only Ottoman Imperial Palace and Hotel on the Bosphorus. It's an Istanbul landmark that reflects the legendary opulence of the Ottoman Empire. Accompanied by a good wine list, fabulous views and silver service. Their interpretation of Ottoman cuisine makes it possible to sample a wide range of tastes without sinking – do try their Lamb Kulbasti or Testi Kebab and when the dessert trolley comes around indulge in the home-made Baklava. Be sure to book a table on the moonlit balcony. www.kempinski.com/en/istanbul
Be sure to check out Gototurkey when planning your trip to Istanbul!