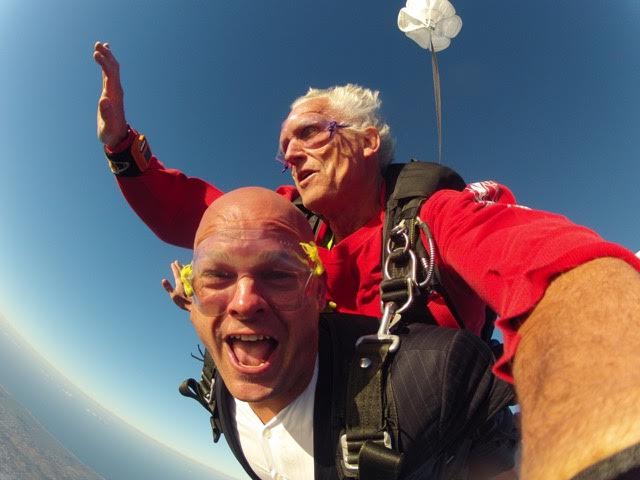 The little Dutch Caribbean island most famous for its colorful waterfront and famous blue liqueur has been busy developing an exciting new bounty of offerings.
Curacao has always been a favourite for history buffs with its colorful culture and iconic architecture, in fact the entire city of Willemstad is a UNESCO World Heritage site. And with over 40 beaches and year-round ideal temperatures, the island  has also always been a popular sun worshipper's choice. But the past few years have seen a fresh new face surfacing there- a cheeky cosmopolitan vibe and a fun and adventurous new spirit is beginning to attract a different type of traveller.  So let's see what's new and cool on this unique Dutch Caribbean outpost…
The Sky's No Longer The Limit…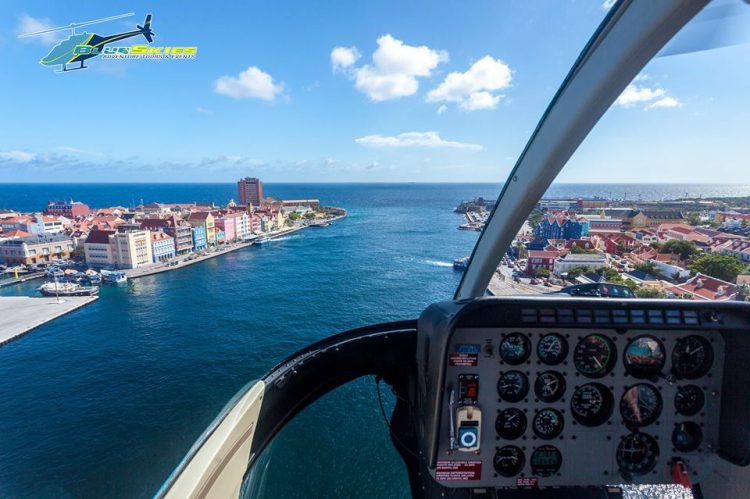 Blue Skies Helicopters now offers surreal aerial island tours. And if you really want to make a grand entrance, they also do Fly 'n Dine excursions at some of the island's best restaurants. Or how about Fly 'N Golf? Hover right onto seaside Old Quarry Golf Course where everything you need for a game will be waiting for you. They also fly to uninhabited sister island Klein Curacao, and if you want a real castaway adventure you can also spend the night there with pick up in the morning. Food and drinks included!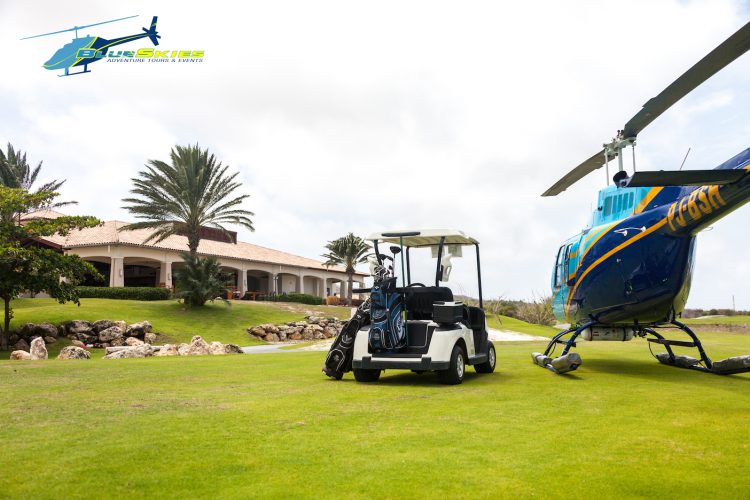 Also new in the air is tandem skydiving! Skydive Curacao will give you the thrill of a lifetime when you free-fall from 9,000 ft. and drop down at Santa Barbara Beach & Golf Resort. But no worries, you are strapped to a professional!
Revitalized Neighbourhoods & New Districts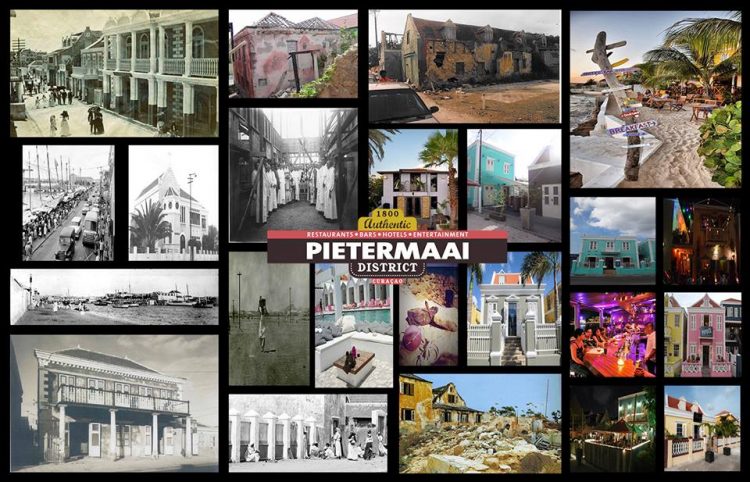 The focus is shifting to the many previously neglected pockets of the city which are now undergoing gentrification and total rejuvenation. Pietermaai is a prime example. Once a sketchy region, now the many rundown buildings and even some hundred-year-old mansions are transforming into trendy boutique hotels, snazzy night-spots and eclectic dining enclaves. Places like  Kome, Mundo Bizarro, and Miles Jazz Cafe  are attracting the hip and foodie set, and the beautiful people are flocking to sophisticated escapes there like Saint Tropez Ocean Club. And now more visitors are actually staying right in the neighbourhood at new spots like luxury boutique PM78 Urban Oasis or fun and friendly Scuba Lodge & Dive Centre or ancient monastery turned hotel 't Klooster . And the Scharloo neighbourhood is also morphing into a hip hangout region with new entertainment and nightlife alleys like District 1850– a collection of cool bars, restaurants and even a "Groove Garden" for outdoor musical events.
New Marine Life Adventures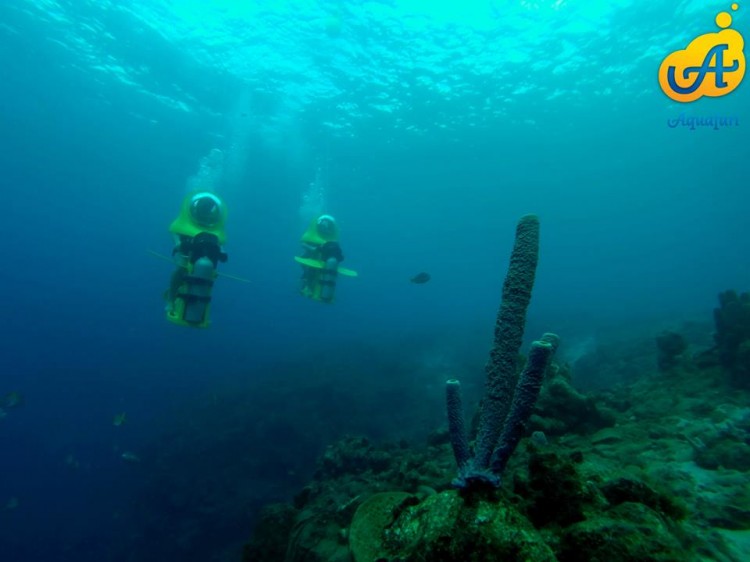 Already well known for diving adventures, Curacao now also has two very novel ways to explore the deep without having any diving experience whatsoever!  Aquafari  is one of them. Imagine motoring around under the waves with an air supplied helmet attached to your cool underwater scooter while you take in the fish and the colourful coral at 20ft below. It's an awesome adventure! Or if you want to go even deeper- up to 1,000 feet down – then the futuristic Substation Curacao vehicle is for you! This 4-person mini-submarine is the same kind that was used to film underwater scenes of the Titanic movie, and it's also used in important marine life research. (They have even found a new species of fish!) This excursion is the only one of its kind in the Caribbean, and you'll find it at the Curacao Sea Aquarium – a massive marine life complex that has all kinds of very cool interactive encounters for all ages.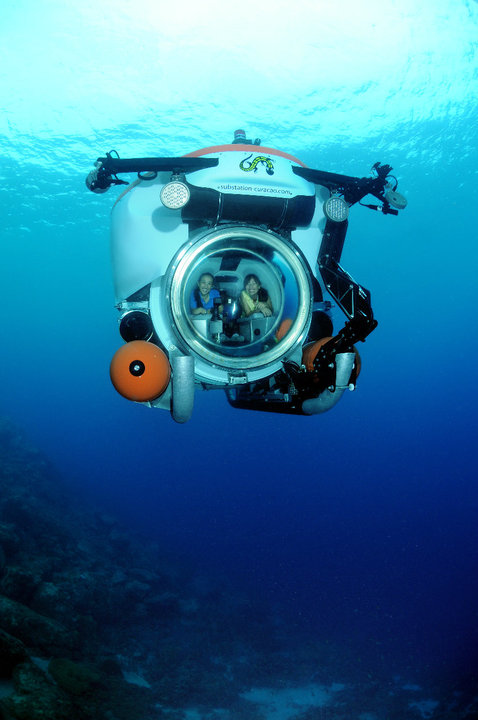 New Dining & Entertainment
The ancient Rif Fort has also been revitalized; the old stone fortifications now resonate with the sounds of locals and visitors alike enjoying all kinds of new shopping, dining, bars and entertainment. Its recent popularity is largely due to new avant garde spots like the Royal Dutch Cheesery, Ristorante Di Zabbia and Xquisit, all pushing the envelope on creative fusion cuisine. Plus, all of the merchants have banded together to hire a local band to play every Friday night to get everyone up dancing in the courtyard.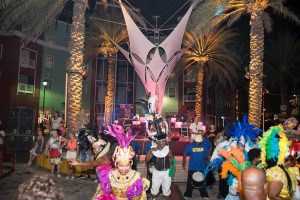 New complex  multi-level Mambo Beach Blvd. is also a mecca of foodie delights, bars, cafes, shopping and entertainment. Located on a gorgeous strip of sand in Babor Kipra, it has a South Beach vibe by day and morphs into a sizzling hot spot at night with live bands and  DJs and all kinds of special events. And not far from it, is family-run Primas,located in beautifully restored mansion and estate Landhuis Vredenberg. This is a local favourite for real homemade Curacao cuisine- "Mama" decides the daily menu- and it's also one of the only places on the island where you can try the unique Dutch/Indonesian style ristaffel. (Thursdays by reservation only.)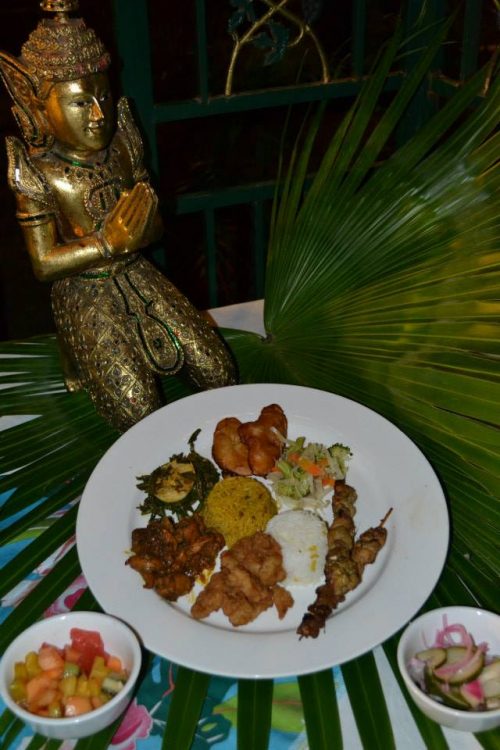 New Attractions & Activities
The massive new Sambil Mall has brought a bevy of new things to do beyond shopping 'till you drop. New cinemas, bowling alleys and so much more… and their activity centre indoor courtyard abounds with special events year round.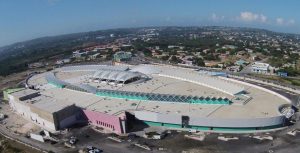 You'll also notice all sizes and colours of big buxom women dolls all around the island- these are called "Chichis®" and you can make your  own as well at the fabulous walk-in workshops at Serena's Art Factory. There's also a new winery at Landhouse Hato and even an artisinal brewery at Landhouse Granbeeuw to explore! And for something really different on such an arid island, head out to an impressive manmade jungle attraction called at L'aldea- The Rainforest Mystery in Saint Catharina.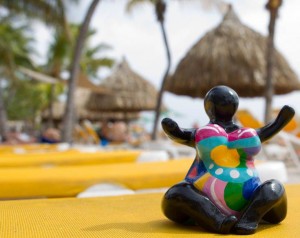 New  & Rejuvenated Spots to Stay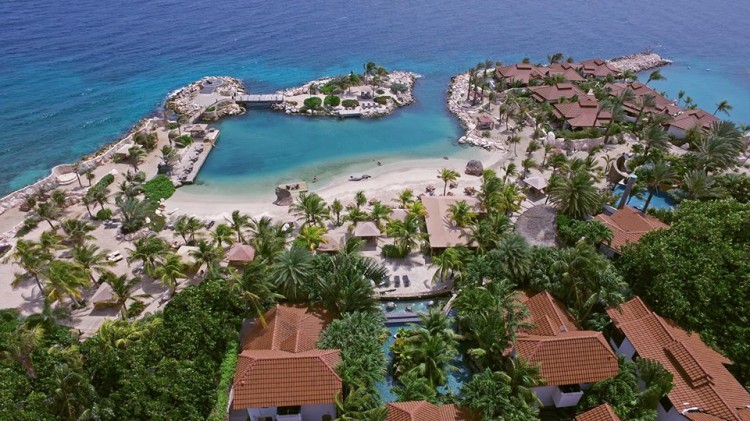 The old established Grand Dames of the island like Avila Hotel have been busy updating their amenities like adding a new "Wellness Club" and refurbishing their suites. And some well-known escapes are offering new options like the Santa Barbara Beach & Golf Resort that now has comprehensive all-inclusive packages. Sunscape Curacao all-inclusive has just totally rejuvenated their beach, and the new Acoya Hotel now offers an off-beach alternative for luxury villas. But the most upscale accommodation addition is the new wing at Baoase Luxury Resort. These premium upscale Bali-style villas cresting their own private beach have really raised the accommodation bar.  There are also interesting alternatives for private luxury like Villa Seashell on the scenic coast of Bandabou. And for something entirely outrageous and high end unique, GLC Hotel Kura Hulanda Lodge & Beach Club on Westpunt has began offering their tree house mansion accommodation on request again. It's a one-of-a-kind eco-luxurious stay.
For more on Curacao visit: www.curacao.com