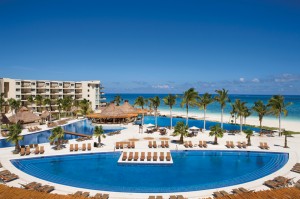 Dreams Riviera Cancun
Riviera Maya, Mexico
Just outside of the hustle and bustle of Cancun is another world in Riviera Maya. Among the resorts nestled in their own private kingdoms, Dreams Riviera Cancun is one that offers something for everyone. Tropical gardens align the land while the Caribbean lays in front of you. Everything here is all-inclusive, with buffets, grills, six a la carte restaurants, and even Coco Café, where you'll forget all about Starbucks at home.
Dreams Riviera Cancun is geared toward the entire family, from toddler on. Much of the property and some of the rooms are handicapped accessible. This resort also has true beachfront rooms, so you can luxuriate in a whirlpool on your patio while gazing at the turquoise water. They also have an extensive kids program so you can find that private time or head to some of the activities with the other adults.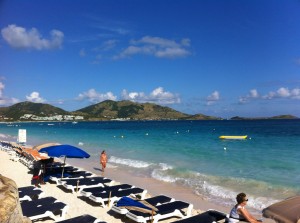 St. Kitts Marriott Resort
St. Kitts, Lesser Antilles
The St. Kitts Marriott Resort is just 10 minutes from the international airport and gives you enough options to plan whatever type of vacation you need for all the members of your group. Eight different restaurants allow for many options, but don't reject chilling outside with one of their surprisingly good pies from the Pizza Shack. Packages are available for food and activities, or you can just decide when you get there.
The beach cabanas and lounges at the St. Kitts Marriott are large and plentiful, with service available. You'll find the pool large enough that you won't have a problem putting everyone together – when you aren't sipping pina coladas at the pool bar. A casino is on the premises for adults, and a Sky Ultra Lounge was added to it with live music and specialty cocktails. The resort also has access to the championship Royal St. Kitts Golf Club.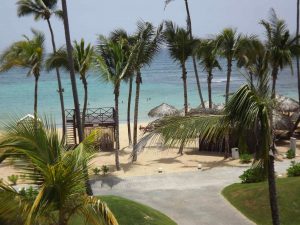 Breathless
Punta Cana, Dominican Republic
When your group is made up of adults, they will enjoy the all-suite Breathless in Punta Cana, regardless of their ages. This all-inclusive resort is packed with breathtaking views on its private stretch of beach and endless activities that range from pool parties with renowned DJs to Yoga classes. You can do as much or as little as you'd like. Even the selection of food will please everyone on your list. In addition to fine dining and buffets, specialty restaurants include Mediterranean, French and Latin cuisines.
Although you will find the cost of Breathless to be well within the going rate in Punta Cana, you will experience full luxury, with extra amenities such as free long distance phone calls and WiFi, 24 hour room service, complimentary mini bars in the suites, waiter service at the pool and on the beach, and a terrace or balcony that includes a whirlpool. If you'd like to bump it up a notch, get a room in the Exhale Club, where they have special cocktail hours, breakfasts, and concierge service for those guests.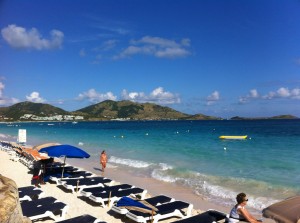 Westin Dawn Beach Resort and Spa
St. Maarten, Caribbean
Nestled on the Dutch side of St. Maarten, the Westin Dawn Beach Resort & Spa commands its own section of this beautiful island along the Caribbean Sea. Dawn beach is one of the best here, and it lends to the resort beachside snorkeling, fishing, and windsurfing. While you will find a large fresh water infinity pool, two restaurants, and the Hibuscus Spa, it's not a huge resort, so it will be easy to keep track of your group.
Children are welcome at the Westin Dawn Beach Resort and Spa. The hotel has a Kids Club Program and also has a service to arrange for babysitting. One and two bedroom, as well as oceanfront condos, are available here, some of which fit up to eight in a room.
Hilton Los Cabos Beach and Golf Resort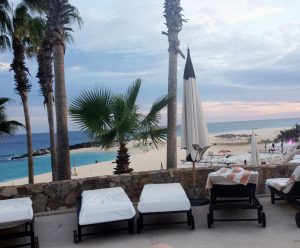 Los Cabos, Mexico
In 2014, Hurricane Odile devastated many of the resorts in Los Cabos, Mexico. The Hilton Los Cabos Beach and Golf Resort, which was already a great option for families traveling together, is one which has come back better than ever. They have added the La Vista
Club for those looking for a more luxurious experience, and expanded the restaurants, spa, tennis courts, and fitness center.
A kids program is available at the Hilton Los Cabos, a resort with one of the few swimmable beaches in the area. From that beach you'll also be able to do whale watching and – from July to November – watch the spawning of the Olive Ridley sea turtles along the Sea of Cortes.