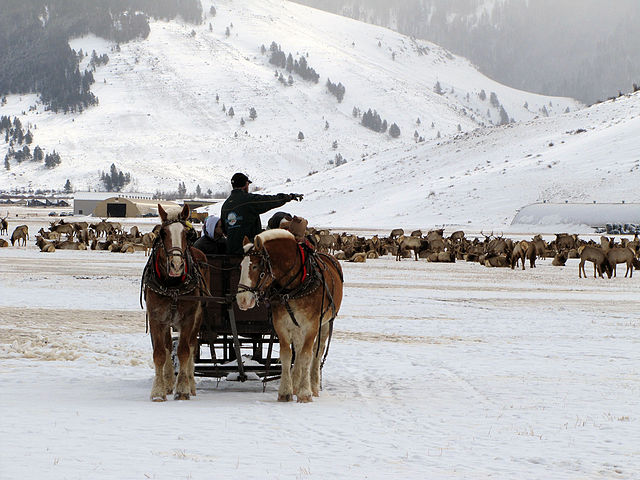 There's something about snow that inspires us to escape with that special someone to a peaceful and quiet hideaway from the crowds and hustle and bustle of life. Thankfully, there are places with elegant mountain cabins, tranquil rivers and sleigh rides through frozen landscapes.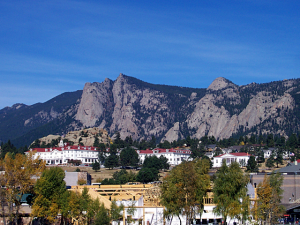 Estes Park, Colorado
Nestled on the edge of the Rocky Mountain National Park in Colorado, sits the charming town of Estes Park.  You can choose accommodation from logs cabins, bed and breakfast, lodges, modern condos or rustic cottages to suit your style and budget. Wherever you choose to stay you will get to admire the splendor of an endless horizon filled with winter scenery where you can partake in a host of romantic activities. Take a dip in a snow-rimmed, outdoor hot-tub that becomes so much more alluring at night. Then snuggle together in front of a log fire or stroll in the crisp pristine snow.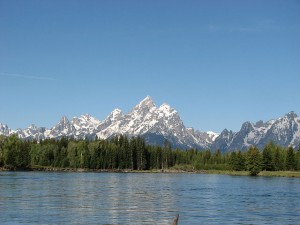 Jackson Hole, Wyoming
Enjoy the majestic Grand Teton Mountains where pristine lakes and rivers serve as the perfect backdrop for this romantic getaway in Jackson Hole. There are the added attractions of the Granite Hot Spring, the National Elk Refuge and the Yellowstone National Park. Imagine dashing through the snow on a one horse open-sleigh, snug under a fleece blanket with your spouse heading past the awesome elk herds. You can even explore and experience the living beauty of Yellowstone visiting the magic of a geyser basin and the hot springs. Or simply take in the beauty of the craggy peaks, deep canyons and wintry forest on a romantic ride for two on a snowmobile.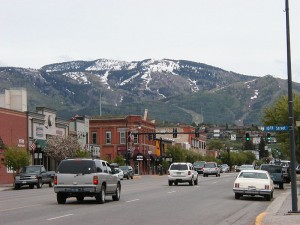 Steamboat Springs, Colorado
Come winter, Steamboat Springs gets covered in a blanket of snow turning the mountain scenery into a winter wonderland ideal for snuggling close to your spouse. Take control of your own Alaskan Huskies sled but not before you are introduced to the six hitched to your sled, then mush away and create a truly memorable ride. Not to be out done take a popular hot-balloon ride. Imagine the view gazing down on the town and frozen landscape while you clink champagne glasses high up in the sky. When the sun goes down you can either take part in the luminous night skiing down the snowy slopes or steal away to one of the historic hot mineral springs.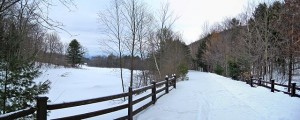 Berkshires, Massachusetts
The Berkshires in New England offers a wintry romantic getaway with a small town charm, surrounded by mountains, farmland and the quintessential of village life. Accommodations range from charming lodges decorated in a traditional New England style to grand estate style rooms with a four-poster bed and a roaring fireplace.Meanwhile, the outdoors has a number of ski resorts, sleigh-rides serving hot chocolate and you can even take a snow mobile through the acres of maple trees in the October Mountain State Forest and all of this at just three hours drive from New York.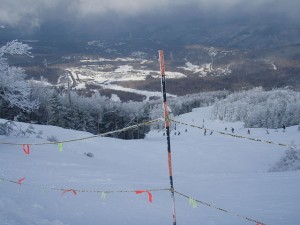 Lower Waterford, Vermont
Special memories are created by the winter scenery of the snow laden pine trees of the White Mountain National Forest. This is the place where a permit will allow you to cut and take your own Christmas tree home. The picture-perfect town sits on the banks of the Connecticut River where snowshoeing is a must. There are many enchanting and romantic inns that beckon you indoors with the promise of pancakes and a helping of Vermont's very own maple syrup. 
So, when the weather outside turns cold and you long to sit in front of a log fire, set in a frozen landscape that's close to home but far from the maddening crowd. Look no further than the USA for these wonderful destinations to reconnect with your special someone and create an unforgettable romantic winter getaway.