Baja California's raw beauty and stunning contrasts draws visitors year-round. Most common is the entry point at Tijuana, just south of San Diego. While convenient to accessing the area's coastal towns of Puerto Nuevo, Roasarito and Ensenada, the border crossing is large and somewhat confusing, and drivers need to be quick on their toes to catch the right road out of town. Coming back into the United States this crossing can be a nightmare, with wait times of 2-3 hours often being the norm.
Instead of accessing the region via Tijuana, try a trip into Baja via tiny Tecate. About an hour east of Tijuana, the crossing is one of the smallest on the entire US-Mexico border. Tecate makes a great gateway into the heart of Baja and draws visitors interested in visiting the region's famous wine country, Valle de Guadalupe.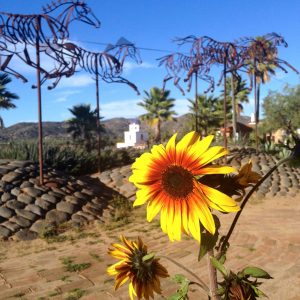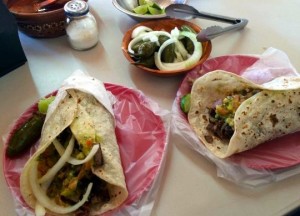 Tecate in and of itself makes a great stopover for a quick taste of everyday life in Mexico with a grand Central Square and park where you can often enjoy live music and various community events. Traditional taquerias (taco shops) dot the streets and one of the best is Los Amigos with two locations in town. For just a few dollars, sample some of the best Carne Asada (grilled beef) you will have anywhere prepared either as a taco or quesadilla. Los Amigos specializes in Carne Asada and all their beef is cooked fresh over an open grill throughout the day.
Just outside the main part of town is the iconic Rancho La Puerta resort and spa. For more than 60 years this oasis has drawn visitors for healing treatments, delicious vegetarian cuisine, spa services, hiking and classes. If you can't commit to one of the ranch's multi-day packages, several "Saturdays at the Ranch" one-day sessions are offered throughout the year.
Journey a bit out of town on Highway 3 and park your bags at Rancho Tecate, one of the oldest hotel and resort properties in Baja. Originally started as a ranch nearly 200 years ago, the property offers equestrian activities, a vineyard and rolling hills perfect for a morning hike.
Rancho Tecate makes a great base for exploring the Valle de Guadalupe, which starts just 30 minutes south. Wander between the region's more than 50 wineries and sample varietals such as Nebbiolo and Grenache, reminiscent of wineries in Spain or Italy. As an added bonus, the wines of this region are extremely affordable with many fine bottles available for under $20.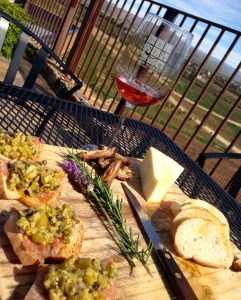 Two of the valley's most well-know names are L.A. Cetto, a landmark winemaker originally founded in 1928 and Las Nubes, which means 'the clouds' in Spanish. The sprawling patio overlooking the valley at Las Nubes makes a wonderful pit stop and you can enjoy an artisanal cheese plate with locally-sourced products as you try various offerings.
You can map your Baja wine tasting adventure with some of the various maps and guides now available such as Discover Baja: http://www.discoverbaja.com/baja-california-information/cityregion-guide/valle-de-guadalupe/.
After a day enjoying the lush landscape and rolling hills of Baja, take the paved and well-maintained Highway 3 back up to Rancho Tecate and enjoy a meal in their fantastic dining room, again featuring locally-sourced meats and cheeses. Rooms are spacious and comfortable and depending on the season, can easily be booked for less than $100/night.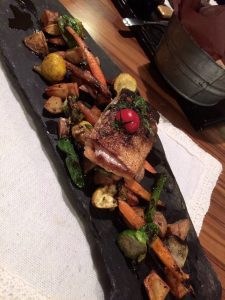 Best of all, when you are finished with this Baja getaway, simply hop back on Highway 3 right back into Tecate, follow a few turn signs and you can be back over the border into California quicker than the time it took to read this article!