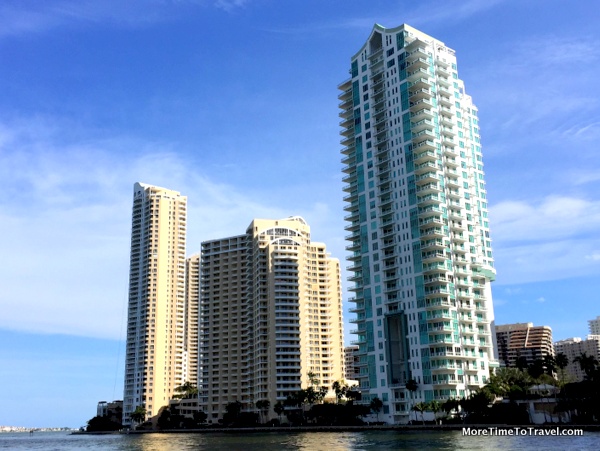 Miami is probably best known to tourists as a popular cruise port and gateway to the sandy beaches of greater Miami Beach. But over the last decade, the downtown area of the city has been transformed into a magnet with world-class arts, culture, architecture and entertainment.
If you've never explored downtown Miami, here are five not-to-be-missed reasons to visit:
1) Attend a performance at the Adrienne Arsht Center for the Performing Arts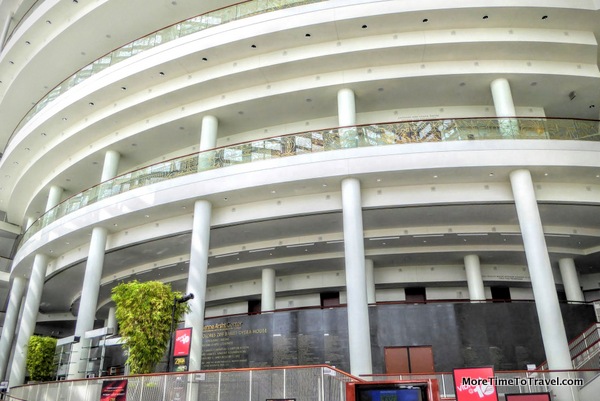 Open since 2006, the non-profit Adrienne Arsht Center for the Performing Arts is now celebrating its tenth anniversary. Supported by a unique public-private partnership and capital investment of over $475 million, it one of only four performing arts centers in the country whose venues can accommodate ballet, opera, live theater and symphonic orchestras. The Center boasts the country's second largest stage after New York's Metropolitan Opera.
The center has revitalized a once blighted urban neighborhood now booming with towering residential and commercial properties. The Center draws Floridians and visitors from around the world while maintaining its commitment to serve as a virtual living room for the diverse surrounding communities, including Little Havana, Little Haiti, and Little San Juan. Year-round offerings range from Flamenco, modern jazz and gospel performances to live theatrical productions like The Book of Mormon, Les Miserables, and Jersey Boys.
Pre- or post-performance, guests can dine at BRAVA (a farm-to-table restaurant housed in the Ziff Opera House) or enjoy snacks, desserts and coffee at the Café at Books & Books. Located in the Carnival Tower, the oldest Art Deco landmark in Miami (built in 1929), this intimate specialty bookstore and café pay homage to the city's past.
2) Visit the Perez Art Museum Miami (PAMM)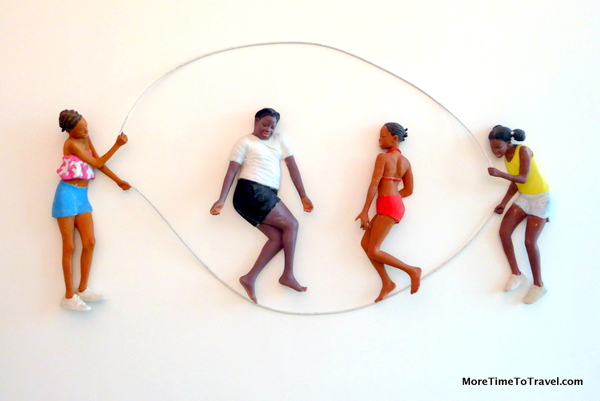 Open since 2013, the Perez Art Museum Miami (PAMM) is one of two museums planned for Museum Park, a 29-acre parcel of land fronting onto Biscayne Bay. Even before entering the contemporary structure framed by hanging tropical plants, the visitor's eyes are diverted to its colorful gardens and provocative sculpture installations outdoors.
PAMM houses an eclectic, innovative collection of more than 6000 works of 20th and 21st centuries visual art, many focusing on themes related to social justice and politics. The architecturally stunning, light-filled space is spread over three floors. Works by international artists in this modern, spacious setting capture the imaginations of both young and old visitors. Free, guided museum tours are available daily.
Museum Park is slated to welcome its newest tenant, the renovated and renamed Patricia and Phillip Frost Museum of Science, in 2017.
3) Wander around the Wynwood Art District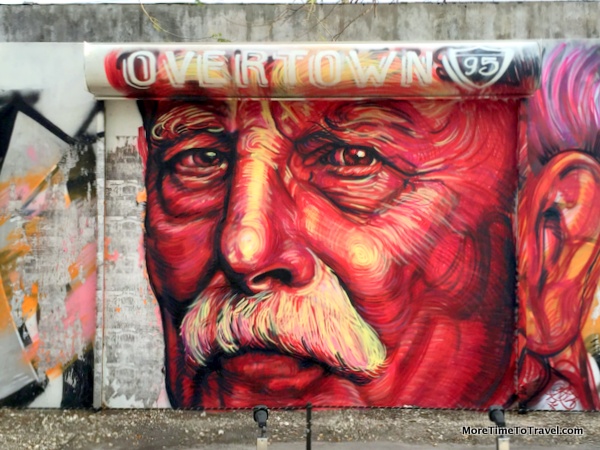 The Wynwood Art District has been called the world's largest open-air art museum. Bold, colorful, legally-sanctioned, spray-painted murals cover scores of buildings, shuttered factories and sprawling warehouse walls representing the work of street artists from 30 different countries.
Once known as Little San Juan because so many working-class Puerto Rican immigrants settled there in the 1950s, this area is now dominated by a mix of contemporary art galleries, boutiques and concept stores, antique shops, and restaurants and cafes.
Wynwood Walls is one especially notable project within the Art District. Launched by realtor Tony Goldman and art curator Jeffrey Deitch (on conjunction with Art Basel, one of the world's premier art shows), Wynwood Walls houses a free, outdoor collection of 40 curated pieces of street art.
4) Step back in time at the HistoryMiami Museum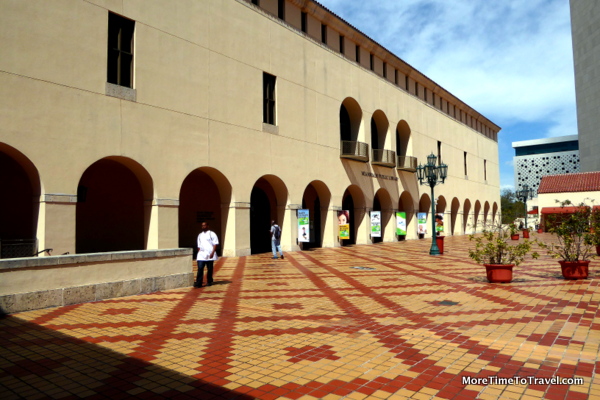 An affiliate of the Smithsonian, HistoryMiami is a museum dedicated to collecting, preserving and showcasing the history of Miami and South Florida since the Seminoles. Exhibits also highlight the city's historical role as a gateway to Latin American and the Caribbean.
The museum houses four permanent galleries, up to three temporary ones, and an active archives and research center. The collection of Pan American Airways memorabilia (including airplane models, uniforms, dinnerware, and radio equipment)—as well as rafts that brought refugees to Miami from Cuba—will be of special interest to travel and history buffs.
5) Look up, down and inside the architecture of downtown Miami Historic District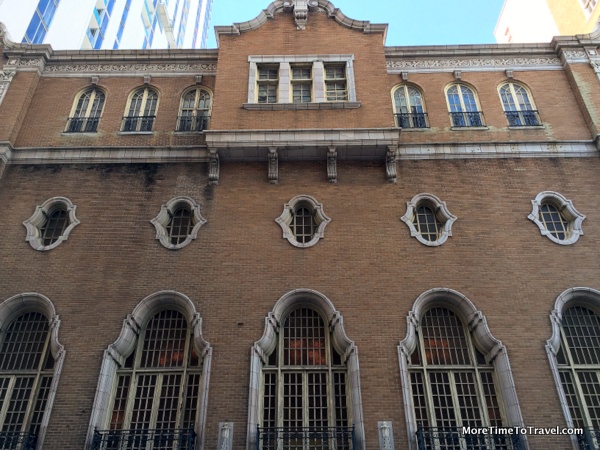 A leisurely guided walking tour through Miami's compact but well-preserved downtown historic district brings Florida's past history into focus. Many of the neighborhood's Beaux Arts landmark buildings built in the 1910's and 20's are registered on the National Register of Historic Places.
A few noteworthy examples: Stars like Gypsy Rose Lee and the Mark Brothers once performed at the historic Olympia Theater (now renamed the Gusman Center for the Performing Arts), The "second renaissance revival style" Ingraham Building, which opened in 1926, was created by the same firm that created the Waldorf-Astoria in New York and the Biltmore Hotel in Los Angeles. The office building is known for its stunning arched entrance and lobby interior. The Seybold Building (1915) and its walk-through arcade houses more than 280 jewelers. The Old U.S. Post Office was built in 1912 and the neoclassic Federal Courthouse in 1933.
Architectural and history tours can be booked through the Miami Center for Architecture and Design as well as through the HistoryMiami.
P.S. Don't forget Miami After Dark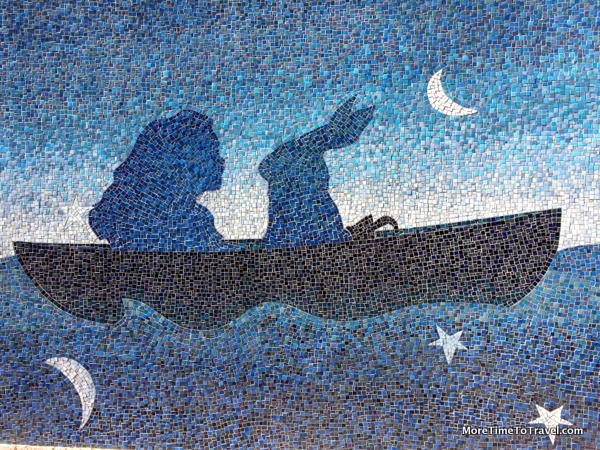 When the sun goes down, there's still time and opportunity to enjoy Miami's amazing dining and nightlife!
---
IF YOU GO 
Greater Miami Convention & Visitors Bureau
Adrienne Arsht Center for the Performing Arts of Miami-Dade County