Dear Travel IQ: I loved the ideas last week about house swapping. What if I want to stay in hotels, though? Do you have some good ways to save on my hotel bills that doesn't involve camping out in a hostle?
Signed: Cheap, cheap, really, really cheap
Dear Cheap: These days, when every penny counts, no one wants to overspend on vacation accommodations. Some folks figure the only alternative is to crash on Aunt Edna's lumpy couch. But savvy travelers know they can significantly pare back hotel costs  by following a few basic rules. Here are eight tips for getting the lowest rate – and highest value.
Take a Three-Prong Approach. Mom was right when she told you to "try, try, try again." First check rates posted at your preferred hotel's own website; then scan third-party sites like Expedia and Kayak for lower ones. Finally, call the hotel directly to ask about unadvertised specials (that's code for "can you sharpen your pencil, please"). Click BiddingforTravel before calling. It tracks successful Priceline bids, showing how low digs in a certain category and area can get. Your research isn't really over until you've checked with your travel agent as well!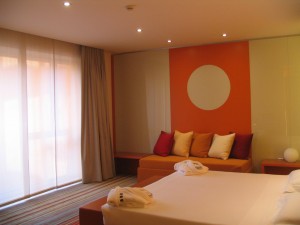 Go into Business. Summer and weekends year-round may be prime times for leisure travelers, but not for business travelers. Simply put, business-class hotels aren't always busy and, as a result, those in commercial or governmental centers will often discount rates to fill rooms vacated by suit-wearing guests. If you've racked up reward points using business hotels for real work-related trips, this is an ideal time to use them: less competition makes it easier to snag a free bed.
Join the Club. Speaking of reward programs, remember to sign up for those that might prove useful (that includes both dedicated hotel programs as well as any more general ones that can be applied toward hotel stays); then milk them for all their worth. For the inside scoop, sign up for their newsletter, friend them on Facebook, follow them on Twitter. If you have some other affiliation – say you're an AAA member or a military employee – take advantage of that too.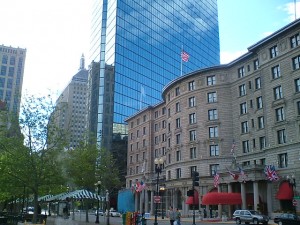 Look Locally. Official tourist board sites are another valuable source of information. Take VisitOrlando.com: it has a downloadable Magicard coupon book that can help lower your lodging tab. Reputable commercial sites can be equally useful. Vegas.com is particularly good for hotel hunters because its Las Vegas Deals page shows the percentage saved beside the price. Such sites are also a fine place to find introductory rates set by new hotels eager to build buzz.
Study the Map. Since costs can vary widely within a single neighborhood – or even within a single block – it pays to be flexible. Use Google Maps to suss out all options; then follow up by taking a closer look courtesy of Google Street View. The beauty of the latter is that it lets you see what you're getting. If a fabulous price means compromising on a sea view or sleeping (fitfully) beside a construction site, you'll need to weigh what's gained against what is lost.
Think Inside the Box. Heading to Europe? Consider brands like Etap and Ibis: sisters of our Motel 6.
Unless you're claustrophobic, you can also look at Formule 1, which has 300-plus locations. In France, where it's called Hotel FI, the chain is so prominent every highway exit seems to feature one. You can expect to pay around €30 a night to stay there, parking included. But while the savings are big, bare-bones rooms aren't: they measure about 100 square feet.
Perk Up. When doing the math, look beyond the per-night cost of a given room and consider any extras that might be thrown in at no charge to sweeten the pot. Luxury hotels are especially hesitant about reducing their published prices (once rack rates go down, it's difficult to raise them again). However, add-ons are a different matter: complimentary breakfasts, spa certificates, resort credits and other bonuses are now becoming commonplace. Ditto for a third night free.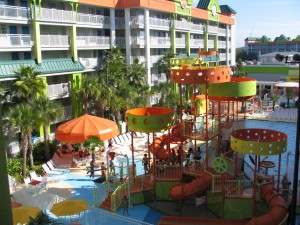 Beat the Clock. The general rule is this: "the earlier you act, the smaller your hotel bill will be." The Hilton family of hotels, for example, typically shaves up to 20 percent off the best available rate when you pay online at least seven days in advance. If, on the other hand, you are merely looking for somewhere to bed down booking at the last-minute can yield substantial savings. Given that it's never too late to strike a bargain, try asking for an upgrade at check-in time as well.