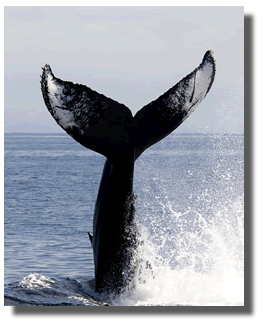 The popular image of cruising is a modern, mass market ship filled with literally thousands of people freighted from one familiar port-of-call to the next; not so eco-cruising. As the name implies, eco-cruising is all about the exploration of nature and the environment from the vantage point of the earth's oceans, seas and rivers. The expanding appeal of environmental tourism in general and eco-cruising in particular is evident in the great number of options a traveler now has to commune with the natural world from the bow of a ship.
Eco-cruising is characterized by an emphasis on visiting ecologically significant destinations with an eye to an educational experience. For the traveler looking to enhance their travels with something different from the ordinary, eco-cruising offers an alternative to a "7-day Western Caribbean" itinerary. If the idea of ecologically based cruising sounds good to you, speak with your travel consultant, who can hook you up with just the right opportunity for you to view nature as a seagoing traveler.
Instead of Vegas-style entertainment, eco-cruise companies generally staff their vessels with one or more onboard experts in the environment: a naturalist, zoologist, or biologist acting as a tour guide, instructor and lecturer during the trip – some cruise operators employ more than a dozen such experts per voyage. The smaller size of the vessels and their passenger count (often fewer than 200) means that travelers have greater access not only to any on-board experts but to the crew in general. A smaller vessel also allows the ship to respond quickly to opportunity and circumstance. Wildlife sightings, events at ports of call or even the whim of the captain or on-board naturalist can cause a complete change in itinerary.
Most ships used by eco-cruise companies fall into the category of "small ship". These boats have very shallow drafts (the depth of the boat's keel) and can enter areas that larger ships could never contemplate. In general, ships carrying fewer than 800 passengers fall into the small ship category, but most eco-tourism vessels carry fewer than 100 passengers. The on–board ambience is relaxed, casual and friendly. The passengers range in all ages, and a respect for the theme of the voyage is tangible. Overall, the travelers will be an active bunch, looking for every possible opportunity to physically engage in the trip.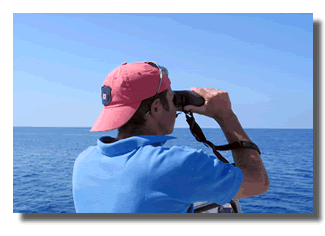 Accommodations onboard these ships vary, but because of the smaller passenger count, cabin size compares favorably to mass-market ships – typically between 100 and 150 square feet. Some cabins will have twin beds and some double with private baths. Some ships also offer a small number of more spacious suites. The out-of-doors emphasis of the itinerary requires participants to have excellent viewing opportunities, so many ships have all "outside" cabin facilities with large picture windows.
Meals are typically one of the highlights of cruising, and eco-cruises, in general, have carried on this tradition. Seating is usually open style and meals may be a buffet or served seated. Special meal requests often can be considered, but be sure to make your cruise operator aware early on of any special accommodations you might require, such as vegetarian or vegan meals. While meals are typically taken in a dedicated dining room, occasionally they are served on the decks to allow 360 degree viewing of the scenery while dining.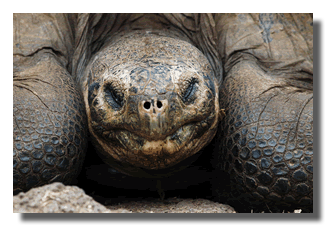 Most expedition vessels carry smaller boats on board for exploring the locales they visit. Zodiac rafts and kayaks are common ways of viewing wildlife and glaciers up-close and personal. Launched from divots or a landing platform, these small auxillary craft allow travelers to slip into even more remote pockets of the local landscape. Typical activities involve hiking, kayaking, scuba, snorkeling, wildlife sightings and lectures.
The eco-cruise industry provides itineraries in every possible destination. Antarctica is one of the prime destinations for eco-cruise companies. Far from being a lifeless desert of snow and ice, Antarctica has abundant sea life and opportunities for exploration. Itineraries are often photography tours of southern Argentina, the Falklands and the adjacent islands, as well as the continent itself. Steeple Jason Island in the Falklands is the world's largest albatross nesting area, and visitors to this part of the world are treated to large penguin rookeries, giant elephant seals, fur seals and pods of orcas careening in and out of the icy channels.
The Galapagos Islands are the home to the species that gave Charles Darwin much of his inspiration for the theory of evolution. Many animals here remain largely unafraid of man. The great diversity of the bird species is truly amazing: flightless cormorants, Galapagos Penguins (on the equator!), Galapagos hawks, finches and blue-footed boobies. Seals and sea lions, iguanas and giant tortoises abound. Travelers who want to snorkel or scuba will see marine iguanas, manta rays, hammerhead and white tipped sharks, sea turtles and a great variety of other pelagic species.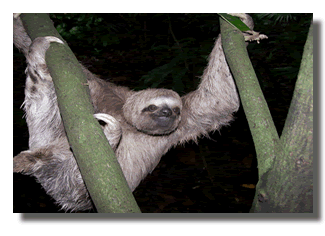 A cruise down the Amazon is perhaps one of the most exotic eco-cruise itineraries. The rainforests of the Amazon are home to the world's broadest biodiversity. On either side of the river, the shores are thick with dense rainforest canopy. Pink river dolphins and colorful birds are common sights. The otherworldly Amazonian sloths meander in the tops of the trees and toucans and howler monkeys provide a daily serenade of sound. Many excursions involve meeting the local population and allow travelers to learn more about the river culture and how modernity is affecting their lives. The trips often foray into small tributaries, channels and passageways as the naturalists on board guide passengers through waters churning with life.
Some of the most accessible of the eco-cruise itineraries go to Alaska. The combination of scenery and wildlife create a high demand for Alaskan eco-cruises. Whales, both orca and humpback, eagles, salmon, seals, walrus, polar and grizzly bear appear against a scenery of high mountains and calving glaciers. Zodiac rafts launched from the small ships allow travelers to get within a hundred yards of newly formed icebergs as they fall from glaciers overlooking the sea. Naturalists that accompany these voyages know the best possible locations for wildlife viewing, far from the reaches of the mass cruise line market.
The Sea of Cortez, where the Gulf of California and the Pacific Ocean meet, is a fantastically rich feeding ground for aquatic life of every variety. Especially important to travelers are the California gray whales that calve here. But note that over 35 species of whale and dolphin make their home or transit through the Sea of Cortez. Travelers make frequent sightings of whale sharks and giant Pacific manta rays. Large pelagic fish of almost every variety are found in these waters, along with the spectacular coast line and reefs that make diving and snorkeling popular activities. Inflatable excursion craft frequently ferry travelers to uninhabited islands to dive and explore. So important is this vitally sensitive area that on July 14, 2005, UNESCO registered the region as a World Heritage Site.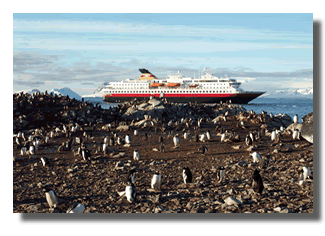 During your search for an eco-cruise tour operator, consider the reputation of the eco-cruise line and its history of working with travelers. It is an unfortunate fact that too many hotels, resorts and others in the travel industry bill themselves as eco-friendly without a great deal of substantiation. The lack of globally recognized standards for being ecologically sound makes the process of selecting a tour operator a bit more difficult. Many countries have enacted their own local standards for hospitality industry participants, as has the World Travel and Tourism Council.
In addition, the manner in which your cruise operator interacts with the local cultures and environment will play a role in how you ultimately remember and relate to your voyage. To the extent that your eco-cruise line seeks actively to minimize the impact of its activities on the local environment, the better for all concerned. It is entirely appropriate to ask a cruise ship operator about its environmental philosophy and whether it has published its standards. You will also want to inquire as to the training and expertise of staff members who will be accompanying you on your trip. The end result should be a solid environmental and cultural travel experience.
You will want to determine that not only the character of the cruise line, but also of your fellow participants, will be a compatible fit. Ask about the passenger demographic and age range. Inquire about the number of passengers on a typical voyage and the ship's capacity. Make sure that you will be able to participate fully given any physical limitations you may have by informing your cruise operator early on of access issues for you or your traveling companions. If traveling with children, make sure that the policies of the cruise company accommodate their age and maturity level.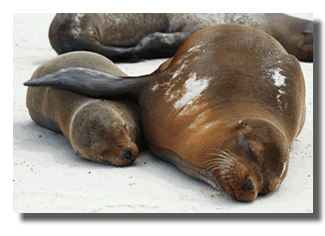 Your cruise line will provide to you a list of recommended clothing and gear. As always, pack as lightly as possible, and remember to take along the essentials for recording your voyage on film or in a diary. Binoculars, sunglasses and sunscreen are some important items often left behind. Ask a doctor about any recommended medical treatments or vaccinations for your planned destinations. Ask your travel consultant about travel insurance to cover unexpected cancellation and medical events or trip interruption due to sickness. Finally, make sure that your travel documentation is appropriate and in order for your chosen destination.
Eco-cruising presents a real opportunity for personal excitement and growth. The options are many, affordable and accessible — why wait?