Inspiration for your next trip can come from many places — websites, guidebooks, other people's travel tales and even classic Disney cartoons. Those idealized landscapes, the sweeping opening shots set to iconic music — no trip could ever be as perfect as it seems in a Disney movie, could it? Here are seven trips to try out and see if life is as wonderful as art.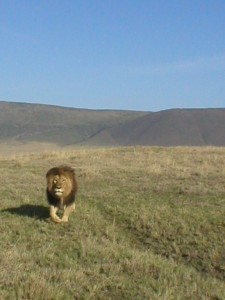 An African safari (The Lion King)
Perhaps one of the most spectacular Disney openings of all time is a fitting way to represent one of the most stunning travel experiences available. There's nothing quite like the excitement of your first African safari, and Disney's 1994 masterpiece encapsulates the magic of a game drive in Kenya, Tanzania or South Africa. You'll never be able to watch the curiously shaped guinea fowl running their waddling run without humming "The Circle of Life," nor look at a warthog with anything other than good-natured humor.
Volcanoes and surfing in Hawaii (Lilo and Stitch)
OK, so most people don't need too much convincing to want to book a trip to Hawaii, but this quirky "cute space rebel meets lonely orphan" tale showcases the best of Kaua'i , The Garden Isle. Even if Hawaii had never previously floated your boat (or surfboard), the scenes of crashing waves, simmering volcanoes and elegant hula demonstrations will have you reaching for the computer mouse to book a trip before the credits are running.
Historical Paris (The Hunchback of Notre Dame)
It's one of Disney's darker offerings, but while scenes of fire and brimstone might put off younger viewers, the sweeping views of 15th-century Paris are likely to draw in their parents (or grandparents). Watching the (admittedly largely altered) storyline unfold makes you want to climb the 387 steps to Notre Dame's towers and take an enthralling tour of the creepy catacombs that still sit beneath France's capital.
Hiking the Great Wall (Mulan)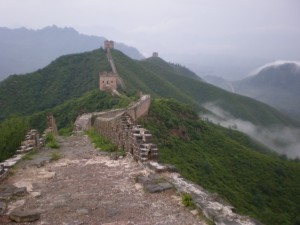 Those cloud-cloaked scenes of one of man's most amazing constructions in its prime have you yearning for a long-gone era of travel — an era of exploration and pioneering trips to spots unpeopled and unvisited. Most visitors to China see the same stretch of the wall — the heavily restored and highly touristy Badaling, a relatively easy jaunt from Beijing. Happily, it's still very feasible to escape the crowds, the flags, the touts and the souvenir stalls even in China's peak periods. The 10km hike from Jinshanling to Simatai takes in crumbling steps and recently restored watchtowers as it climbs into the clouds, with the added bonus of no Mongol hordes.
The Inca Trail (The Emperor's New Groove)
If the misty hilltops explored by the emperor and his affable sidekick Pacha seem like your kind of landscape, then booking a flight to Peru should satisfy your travel pangs. It's never explicitly mentioned, but the clues are there – grazing llamas, hilltop palaces (maybe Machu Picchu?), an emperor called Cuzco (starting point for the Inca Trail) and a broken bridge that results in a four-day hike back to the palace (the standard length of the famous hike). These days you'll share the trail with more faces than an evil royal adviser and her well-meaning assistant, but despite the crowds, it's the moments — like when you take in the view from Dead Woman's Pass, or when the mists reveal Machu Picchu for the first time — that remain some of travel's most memorable experiences.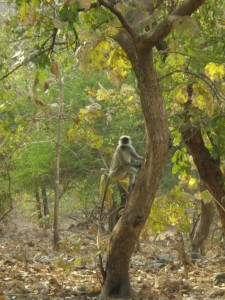 India's National Parks (The Jungle Book)
Hypnotic snakes, dancing bears and vultures doing impressions of the Beatles are not everyday sights in most Indian national parks, but there are other aspects of this early Disney classic that you'll find on a trip to Ranthambore, Bandhavgarh or Corbett. Derelict palaces overrun with monkeys, scorched landscapes home to tigers and in some parks, herds of elephants grazing between the trees (though probably not marching to music). Tiger sightings are relatively rare, but the search for a glimpse of some orange-and-black striped flesh is an endeavor worth attempting, whether it's on elephant back, by private jeep or in real Indian style on a Canter — a roaring 20-seat, open-backed vehicle.
A Middle Eastern market-crawl (Aladdin)
Fresh fish, bread, fire eaters and hot coal walkers — maybe not all ingredients you'll find at a modern-day souk, but Aladdin certainly gives a taste of what to expect in a Middle Eastern market. Vibrant colors, vocal traders and a sometimes bizarre array of produce and goods. The immense souk in Marrakech is known for its maze-like alleys and hard-haggling traders; Istanbul's Grand Bazaar features hamam (Turkish baths) to help you recover from browsing the 5000 or so shops, while Dubai's specific souks (there's a gold market, a textile market and a spice market among others) offer a more polished, less frenetic way to shop.