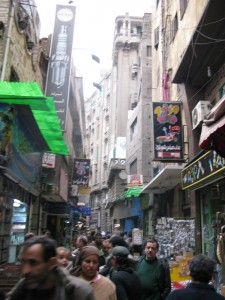 The Middle East is a region of diverse cultures, contentious politics and fractured viewpoints. You wouldn't know it from the evening news. Two-minute clips of men firing Kalashnikovs in the air and suicide bombings in Iraq dominate the headlines. Taking those reports at face value can deter even the most intrepid of travelers from experiencing the region. But even with mass populist uprisings sweeping many Middle Eastern countries, the region still offers one of the most satisfying travel experiences around, if you follow a few guidelines:
Leave your politics at home.
Nothing sets tempers alight like Middle East politics. Whether you ardently support Israel's claim to land in Palestine or rail against U.S. policy in the region, leave your preconceptions at home. Being passionate about the issues is OK — letting them dictate your trip is not. Viewpoints in the Middle East are as fractured and disparate as the map of the region itself, and some are going to be foreign to Western ears. Talking politics is a mainstay in the Middle East, but don't let your temper flare when you hear something you don't like. Use political discussions as a way to explore viewpoints different from your own, not as a way to score points. If you can't do that, talk about culture, music or sports.
Be safe, but keep your cool.
It seems the Middle East is just one big State Department warning waiting to be issued. Governments, and major media outlets, are often poor ambassadors for the region: News and bulletins cover only the worst situations and isolated crises.
Don't get me wrong: Travel warnings and news coverage can be useful, and the Middle East is currently experiencing a spate of popular uprisings unrivaled in their intensity and scope. But don't let them dictate what you do and see. U.S. government bulletins are notoriously alarmist, the press infamous for yellow journalism. The Middle East isn't all politics. Unrest in one area of a country doesn't translate into danger in others.
Common sense is your best ally: Avoid war zones like Libya and Iraq, but don't get turned off by demonstrations in Amman. Talk to recently returned travelers before your trip or longtime expats in the area. Most of the time, they'll tell you that reports of countrywide peril have been greatly exaggerated. Hotspots like Baghdad or the Gaza Strip are hundreds of miles from other destinations. Identify and isolate the trouble spots, like you would in any other area: After all, you wouldn't avoid traveling to Iowa because New York has a high murder rate, would you?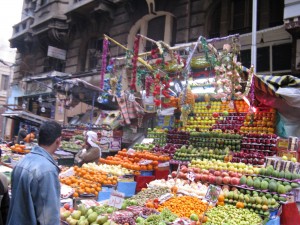 Take advantage of hospitality.
In the Western world, we've got some hangups about strangers. Don't talk to them, we caution our kids, and certainly don't take candy from them. It's understandable: We've been raised in places that see their fair share of violent crime. The Middle East can upend those preconceptions.
Be open to interactions with strangers and random acts of kindness. In many places, locals frequently offer tea and chat to travelers, or even a meal with the family. The vast majority of the time, these offers are genuine and should be taken advantage of. There's no better way to meet people and get a ground-level view of local opinion than sharing a cup of tea and a sweet with local hosts. It's like having a family away from home.
Be flexible.
"Life is what happens when you're making other plans," John Lennon cautioned. We don't know if the artist had a keen familiarity with the Middle East, but he nailed what often seems to be the region's mantra. Understandably, you're going to want to make the most of this once-in-a-lifetime trip, but be aware that not everything is going to work out the way you expect. Levels of service and consistency differ vastly depending on which country you visit, but plans often change, delays tend to be common and tours and activities can turn out in a way you don't expect.
To get the most out of your trip, you'll need to keep a "roll with the punches" mentality. Some of the best travel memories result from that flat tire on the road or that canceled tour that forced you out of your comfort zone.
In the Middle East, like anywhere, common sense is your best tour guide. There is danger in the region, like in any region. Some solid research, an open mind and a willingness to learn can abrogate the worst of it, and leave you free to enjoy one of the world's most compelling regions.