The thought of a home stay in India can ignite romantic images of cultural exchange. A comfortable room in a private residence, adorned with traditional fabrics and décor, can offer a warm contrast to a stark hotel room. Instead of room service, you can enjoy a homemade chai and paratha at the breakfast table while engaged in dynamic conversation with the owner.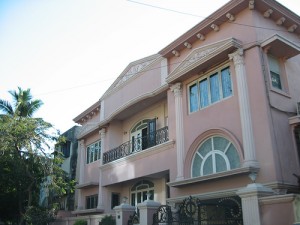 A home stay (or "homestay") is typically defined as an accommodation where a tourist rents a room from a local family. The idea is to offer a clean and affordable place for foreigners to stay, usually with the intention of learning more about the community, language, and traditions. In India, the homeowner and his/her family reside at the property and rent out a minimum of one room and maximum of six rooms, or 12 beds. Hotels are still a pleasant option for many travelers, especially considering the conveniences and amenities.  However, for those seeking less traditional accommodations in India, a home stay can be an enriching complement to an experiential holiday. Before you make a reservation, here are a few guidelines of what to expect from your stay:
Silver or Gold: Home stays in India are categorized as Silver or Gold (in the state of Kerala, there is also a Diamond category). Both classifications require all rooms to be clean, airy and pest free, with outside window/ventilation and a private attached bathroom. The property is also required to have 24-hour hot and cold running water with proper sewerage connection and a smoke-free, hygienic and well-maintained kitchen. Other amenities are mandatory for gold level and only desired for silver level, including a security guard, internet connection, luggage assistance, telephone service, washing machine, and heating/cooling in public spaces. Also, the minimum room size is larger for gold level establishments. Remember, a home in India can be a detached structure or an apartment building.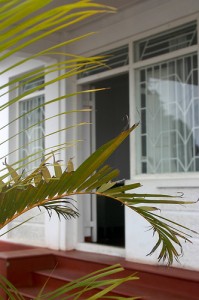 Guest Participation and Minimum Stay: Some home stays require the guests to participate in home chores, including cooking or gardening, or to donate time to a local organization or school. Taking cultural immersion one step further, certain establishments also require a minimum duration of stay so the guest can complete a community project and develop a connection with the land and people.
Amenities: Be sure to research the included amenities. Does the home have a lounge or seating area in the lobby, air conditioning, internet access, or a purified water system? Are local telephone calls, wifi and/or laundry service an extra fee? I suggest asking if a curfew is enforced and how many rooms are rented to guests at one time. If you have a pet allergy, also inquire about cuddly companions that reside on the property.
Dining: Home-cooked meals can certainly be a benefit of home stays, allowing guests the opportunity to relish authentic Indian cuisine. Some owners will even allow you to participate in the grocery shopping and preparation of meals. Find out what meals are included in your stay. Some only serve breakfast while others provide all meals. Indian restaurants and dining facilities are either Veg (vegetarian) or Non-Veg (non-vegetarian). To avoid disappointment, be sure to ask which cuisine your property serves – if you are looking to eat chicken or eggs, and the home is vegetarian, it will not be available.
Location: Or better said, "Location Location Location!" The idea of staying in a private residence may sound appealing, but is it practical for your travel plans? Is there easy access to public transportation or does the property provide transport service? How close is the home to your sites and attractions? Also, it is located on a busy street or in a quiet neighborhood?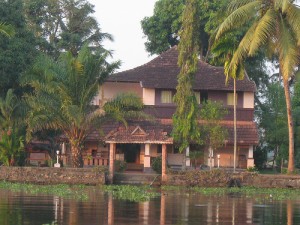 With a little planning and research, your home stay in India can be a rewarding and memorable experience!