Anyone looking for unique vacation accommodations, and especially those who want the space and comforts of home, should consider a vacation rental – lodging that moves beyond a crowded hotel room and provides options that range from a studio apartment to a resort condo, to single-family homes, villas, and cottages.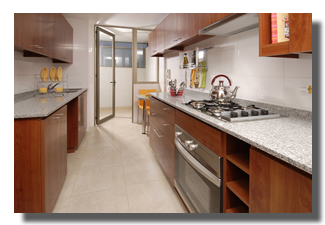 Since vacation rental opportunities exist all over the world, a good travel consultant can help you narrow down a destination, book everyone's travel, and make sure you have little else to do but pack and relax. Most importantly, travel consultants have resources that identify reliable rental companies, protecting your vacation investment dollars (also note that the companies offered by travel consultants will not require you to attend "time share" or investment opportunity seminars as a result of your vacation rental).
From studio apartments and resort condos to single-family homes, villas and cottages, there are a wide range of vacation accommodations. Imagine a fully equipped kitchen, washer and dryer, living room, dining area, and other great amenities. Many properties offer a private or communal pool, hot tub, on-site fitness center and nearby shopping. Tennis anyone? Golf? Need to take the children out? You can be sure to find something for everyone, which makes a vacation rental a great choice for family get-togethers, especially knowing you can add additional guests without paying extra.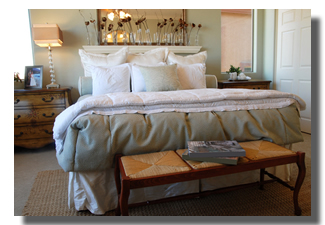 Many vacation rentals include:
– Spacious condos, villas and homes
– Amenities such as refrigerators for snacks/beverages
– In-unit laundry facilities, just in case!
– Swimming pools and hot tubs
– Children's activities, bicycles, golf, and tennis
– Spa and exercise facilities, and more…
Typical hotel rooms can be confining and often don't provide an opportunity for fellow travelers to retreat and relax in their own spaces. And without kitchen facilities, you have the additional cost of eating out three times a day. Even if you have an unlimited budget – you still have the option to indulge your inner chef by picking up groceries from a corner market to experiment with the local cuisine. Lastly, don't forget the packing perks – with a washer and dryer, you can pack light and leave plenty of room for souvenirs.
While rentals are perfect for stays at the beach – know that you can have the same conveniences almost anywhere. Whether you want to explore the Italian vineyards of Tuscany, bike along the countryside in France, see amazing shows in Vegas, have an attractions adventure in Orlando, or relax and rejuvenate in Mexico, your travel consultant can help you find the perfect accommodations.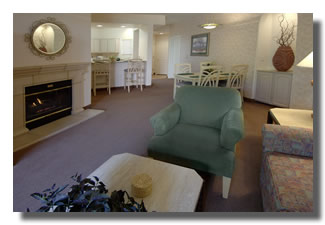 Be sure to also talk to your travel agent about your budget. You may be surprised to find that, for the cost of a long weekend at a hotel, you can often stay for a whole week at a vacation rental. Plus, with no extra charge for additional guests up to the maximum occupancy, you get a significant per person cost savings (not to mention reduced costs for food).
Regarding budget, be sure to find out what consumable products you will need to purchase, such as food, beverages, and soaps, which may or may not be included as part of the rental. On your way to the property after you arrive, make a brief stop at a local market to pick up necessities.
While the standard length of stay at a vacation rental is typically a week, many resorts can accommodate shorter stays – if your time is limited, be sure to ask about other options. Families or travelers who require accessible accommodations for physical or health conditions can find even more reasons to consider a vacation rental, as many rentals are equipped with necessary facilities. Just let your travel agent know, and you can create the perfect vacation.
Enjoy more flexibility of gathering together with family and friends in one area, with the ability to retreat to a separate rooms for some alone time. Grab the blender and whip-up frozen drinks with friends… toss the swimsuits to rinse and dry after a day at the beach… quickly heat the baby's formula in your microwave – travel can be easier than you think.
Every group struggles with what to do when someone gets bored, so having options is key to a successful vacation. Choose a rental that gives everyone the option to do what he or she enjoys most: Dad and the guys can watch the game in the living room after a round of golf, cartoons entertain the young ones in a bedroom, the girls lounge by the pool, and grandpa enjoys an afternoon snooze on the patio… all before you regroup for an evening cook-out, right outside your door.
No matter how many in your party, your agent can find you the perfect one-bedroom resort condo that sleeps four in Orlando, or a six-bedroom villa that accommodates 12 in Tuscany – and lots of distinctive options in between.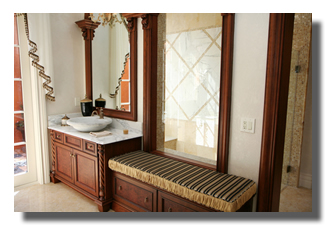 Whether you are traveling alone or with a group, one of the most difficult decisions could be to agree on a specific destination. Luckily, rentals are available throughout the U.S. and around the world, so you may have more options than you think. One way to narrow them down is to compile a list of your top dream vacations. Choosing a destination and an itinerary that really works for your or your group's personality is also important. It's easy to get overwhelmed at this stage, but it can help to decide if you'd prefer a tropical beach, remote city, or a place known for adventure travel.
Also consider if you want warm or cool weather, a distant land or someplace closer to home, a vibrant location with people to meet, or seclusion, where it will just be you and your companions.
Once you decide on a destination, the location of the condo or rental is an important consideration. Your travel consultant will work with you to identify your preferences regarding proximity to beaches, shopping and entertainment.
Speak with your travel consultant about all of your vacation ideas, and together, you will find the perfect place to visit, enjoy, and remember for a lifetime – with the comfort and value you cannot always find at a typical hotel.