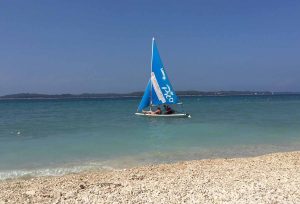 Istria lies on the Adriatic Sea in Croatia. This region has actually belonged to a handful of other countries, including Italy and Yugoslavia, and has withstood the perils of war. The one thing that has never changed are the breathtaking views from Istria's seaside cities. Those towns have now been modernized, but have retained their European charm and individual personalities.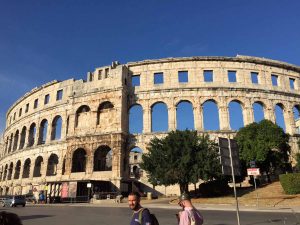 Pula
If you thought all the Imperial Roman artifacts were in Rome, you're wrong. From the first to third centuries, the Romans built some of their greatest monuments in Pula, Croatia. The Amphitheatre, now known as the Pula Arena, is the most striking, but throughout the city you'll find buildings, statues, and churches that date back 2,000 years.
While Pula is a modern city, additional artifacts are continually being found, so you never know when a construction site turns into history being made on the same block that's lined with street cafes. There's also the Arch, older than the Arc de Triomphe in Paris, that leads into a Piazza that could easily have been transplanted there from Italy.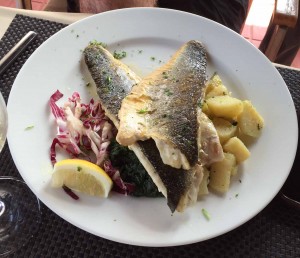 Fortunately, plenty of modern structures have been finished and you won't have any problem finding fine dining and accommodations at places such as Park Plaza Histria, which is right on the Adriatic Sea. Take a dip in the clear blue water before dining on fresh local seafood in the restaurant.
Fazana
Fazana is just a short drive from Pula, yet has a completely different personality. It's the place to find quaint restaurants in a small seaside village. You can feast on local food at places such as Konoba Feral, where the pasta is as fresh as you can imagine.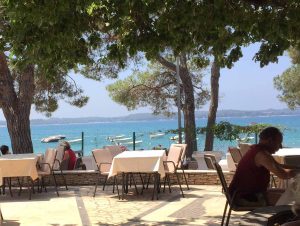 Fazana is also filled with family activities and accommodations both on land and on sea.
BiVillage is a popular destination in itself within Fazana. Accommodations vary from campsites to rooms, apartments, and villas. All either face the sea or are within  a few blocks. BiVillage has restaurants, a spa, entertainment for both kids and adults, swimming pools, and miles of beach to enjoy watersports or to just relax on the sea.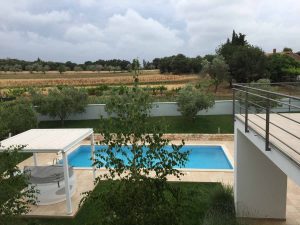 If you'd like a place with more of a local feel to stay, Smrikve Lounge is a modern house for rent on the property of the family that owns it. You'll have your privacy here with your own swimming pool and use of red clay tennis courts. You'll also be surrounded with vineyards, olive trees, and a lavender field.
Fazana is also the location of the boats that travel to the Brijuni Islands. It's definitely worthwhile to take a day trip and explore the ancient artifacts and beaches in this archipelago.
Rovinj
Take a little Venice, add a splash of Greece, mix it with modern-day Croatia, and you have Rovinj, the ideal seaside city. The word "picturesque" doesn't seem to do Rovinj justice, whether you are at the water, in the middle of town, or at one of the colorful markets.
Rovinj is a cruise port, so you'll find an abundance of shopping here whether you are looking for souvenirs, Istrian truffles, or fine art. Allow some time to peruse the cobblestone streets and alleyways. Some of the best finds in handmade items are within these hidden areas.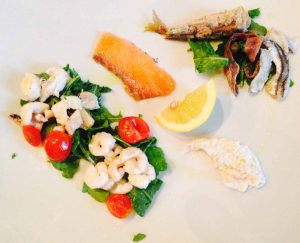 Valentino is one such experience. This champagne bar on a hill offers superb sunset views up and down its stairs, lined with cushions wherever the steps aren't too steep. After cocktails, head just next door to Puntulina for a truly Italian spin on Istrian seafood and beef.
Boutique Hotel Adriatic opened in July 2015 in the heart of the downtown square overlooking the sea. If you are looking for something larger and full service, one of the top hotels in Istria is also in Rovinj. Five Star Hotel Lone is ultra-modern with fabulous suites – some with infinity jet pools right on the balcony – a spa, and a restaurant whose breakfast alone is fit for a king.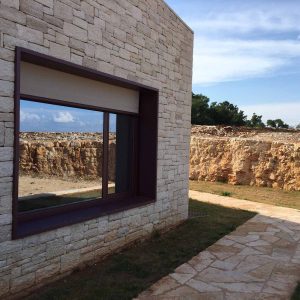 Bale
The small village of Bale has more of a medieval tone than some of the other seaside towns in Istria. Some of the old buildings are hidden down alleys. You'll see an influence of Venetian gothic here, especially in churches such as St. Julian's and the Bembo Palace.
In addition its ancient heritage, Bale has also been the site of discovered dinosaur bones, leading researches to date it back to the Mesozoic period 130 million years ago.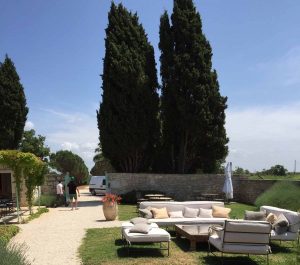 Two places just off the sea that you should definitely stop in while in Bale are Park Histria Aromatica and Stacija Meneghetti. Park Histria is a one of a kind location on a hill where they produce herbs, flowers, fruits, and more for natural products. The stunning property alone is worth a trip.
Stacija, which means "homestead," Meneghetti is a luxury hotel, winery, and restaurant, where they also make their own olive oil. Since there are only a few rooms it's hard to get a reservation at this property, but make sure you at least stop by this Bale highlight for their amazing chardonnay.