Thailand is a diverse and wondrous country located in the heart of Southeast Asia. It is also one of the most popular destinations for tourists worldwide, offering beautiful islands, tropical jungles, and ancient temples. There are several misconceptions about traveling in Thailand, ranging from the sex culture (not all male tourists are seeking prostitutes) to ice (not all water is contaminated). Here are five travel myths to consider if you are planning a visit to Thailand:
1) Thailand is cheap.
If traveling like a local, Thailand is very affordable. However, if you're seeking a more upscale experience, be prepared to pay a premium. While still less expensive than many destinations, Thailand is not the bargaining paradise of twenty years ago. A private transfer from the Bangkok airport to a city hotel can cost $30+ USD. A private, full-day tour can even exceed $100+ USD per person. While food and local transport is generally economical, always remember the old adage: You get what you pay for.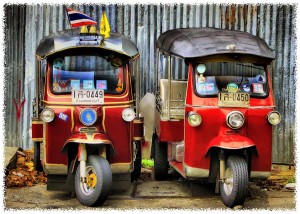 2) All elephant camps abuse and neglect the animals.
Not all animal organizations in South Asia are abusive and neglectful. Though some centers operate solely on profit without any consideration for their inhabitants, Thailand also houses dozens of organizations that rescue and rehabilitate the animals. Patara Elephant Farm, outside Chiang Mai, focuses on educating the public about elephant care. With a conservation philosophy of Extension is Forever, the farm provides specialized programs that advocate responsibility and sustainability. The Elephant Nature Park, also near Chiang Mai, offers daily and weekly volunteer opportunities. The internationally recognized sanctuary has a diversified mission that includes rainforest restoration and cultural preservation.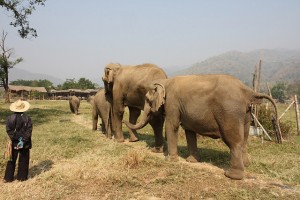 3) Thailand is not for families.
Thailand is not just a destination for couples and backpackers. The diversified landscape offers adventure, culture, and entertainment for children of all ages. Jodie Snyder, a Portland resident who recently visited Thailand for five weeks with her family, believes the country is a wonderful place for multi-generational activities: "We interacted with elephants, took an incredible bamboo river raft, and went zip lining on one of the world's longest courses. Night shopping at the markets, cooking classes, and swimming in waterfalls were just some of our highlights!" 
4) Phuket is only a party island. 
Phuket certainly has areas that cater to an active (and inebriated) lifestyle. The town of Patong, for example, is a more commercialized area with bars, restaurants, and shops. However, Phuket is a large island and not all areas welcome loud crowds. Some of the most luxurious resorts in Thailand are located in Phuket on empty stretches of pristine beaches. Interested in art? Check out Sawasdee Village, a boutique resort that features a treasure of exotic Thai art and one of the top fifty spas in the world. Another advantage to staying in Phuket is the accessibility to other islands, including Similan, Phi Phi, and Phang Nga Bay.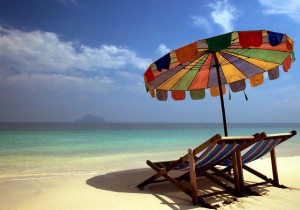 5) Sex, sex, sex.
Thailand is labeled the Land of Smiles, but not all are from happy endings. Yes, the country has a reputation for sexual tourism. Although massage parlors and ladies of the night are common, they are generally in select areas and not broad-based. Thailand has been making a considerable effort in eradicating the sex trade. Once you leave the more populated tourist sites, the presence of sexualization significantly diminishes – with the exception of an occasional friendly wink.